Research shows 26% of online shoppers abandon purchases due to long shipping times, and as a result many online and multi-channel retailers have attempted to meet consumer needs by adding new delivery options to their offerings. With same-day and 24/7 delivery services being added as a part of this, are you equipped to support your clients as a third-party logistics (3PL) partner in terms of increased delivery options - as well as an increase in volume of orders? 
As more consumers select and expect deliveries within 1–2 days, a quicker turnaround will be needed – so it's important to work smarter, not harder. Where and how the items are picked and packed, how and when they are collected from the distribution centre and delivered to the final customer – as well as how returns are handled - all matter. Every step needs to be cohesive, and this is where 3PL management software that offers a multi carrier shipping solution comes in. 
What is 3PL management software? 
3PL Management software - otherwise known as 3PL WMS - allows users to gain a complete overview of their warehouse, inventory, and courier relationships from one centralised platform. 
Clear pricing structures, SKUs (stock keeping units), adequate cubic space and shipping savings are all order fulfilment basics and will be virtually the same in any commercial warehousing facility. What sets you apart from the rest is the way you manage your processes, people, and deliver with professional precision. A major reason 3PLs are chosen by retailers is the ability to streamline processes and utilise your human workforce more efficiently. 
From managing shipping and storage costs for your clients and providing accurate and speedy invoices, through to offering features such as query management and seamless order visibility, a 3PL management solution will reduce errors, save time and money and enhance customer experience for your clients.  
As part of it's offering as a 3PL management software solution, Mintsoft also has a large collection of both single and multi-courier integrations, removing the complications of multiple deliveries via third-party services by supporting a multi carrier shipping approach. Our courier integrations also mean users no longer have to log onto multiple courier systems, or manually type out tracking numbers into your e-commerce platform and automatically selects the best courier for the job – whether it be the cheapest, quickest or greenest option. 
Mintsoft also provides an option of a company branded portal - allowing you to reinforce and strengthen your brand. Your own logo, colour scheme and URL is provided as well as branded email notifications sent from the system to your clients.  
Most online retailers, wholesalers and multi-channel sellers are aware of the technology available within the industry and are increasingly opting for a fulfilment and logistics partner that are tech enabled and can offer automated and streamlined services. Read how Haul and Store make Mintsoft work for them.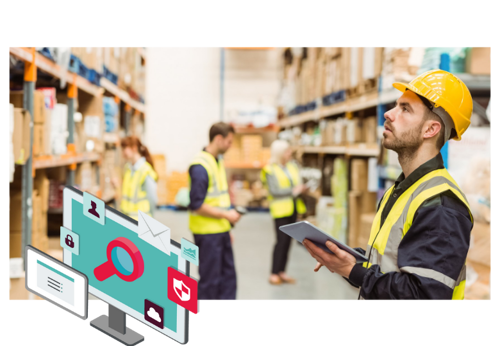 What do online retailers want from their 3PL?  
Put simply, retailers are looking to 3PLs to ease the strain of increased e-commerce demand and customer expectations. Online sellers need expert service at an affordable rate and it's important to remember that if a business is seeking the help of a 3PL, they are choosing to outsource their order fulfilment because their sales have increased, and they can no longer feasibly keep up with fulfilling the order volume themselves. 
When considering what services, provisions, and processes an online retailer needs from their 3PL you must think like the end customer. Common sales conversion drivers in the online marketplace are: 
Accuracy 
Speed 
Presentation 
Or to humanise the message, today's average online consumer has a three-fold focus: 
What do they want? – Their order 
When do they want it? – Today 
How do they want it? – Without fault
Mintsoft allows all the above to be offered to a client, and the cloud-based system also has the ability to support the returns process, with customisable returns options to support inventory management once returned to the warehouse. Without the expertise of a 3PL to automate and accommodate e-businesses, returns would decimate the online retail industry and throw many into financial ruin.  
With sellers already having their pick of couriers, and with a wide range of 3PL businesses out there, you need to stand out. You need solutions in place that can appease current customers and their ever-growing needs, whilst also attracting new business by showcasing your expertise and management skills. So, implementing a 3PL management solution is pivotal for staying ahead of competition and standing out from the crowd. Get the full guide on making a name for yourself here.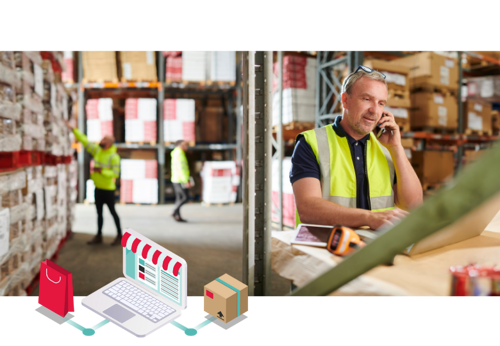 3PL Management Software will help you to deliver 
By allowing you to integrate with various inventory and warehousing systems, you can seamlessly connect with your client's channels - improving accuracy and efficiency of pick, packing and shipping orders by providing real-time visibility and traceability of inventory. You can bring confidence to your business with powerful reporting tools, all of which are accessible anywhere, any time with Mintsoft being a cloud based system.  
By existing as a tech enabled 3PL, you can also position yourself as a partner that can help and ensure you can manage a stage of new business growth – it's a great marketing tool. Mintsoft will ensure you are prepared for your new business push, with automated billing and accounting, customisable brand management and centralised client management; meaning you can start to sell these concepts directly to your new and existing retail customers. 
Implementing Mintsoft is quick, easy and straight-forward, and our transparent and flexible pricing plans allow you to choose a package which suits your business needs – designed to allow you to scale up and down as needed. And in almost 99% of accounts, there is absolutely no setup cost involved at all. 
Although set-up time varies depending on individual needs, your personalised platform is usually ready within 24 hours following your kick off meeting with our Customer Success team.  Once ready, our dedicated onboarding team will ensure you and your team are comfortable using the platform and will  be on hand to make sure you're getting the most out of the features offered on your dashboard.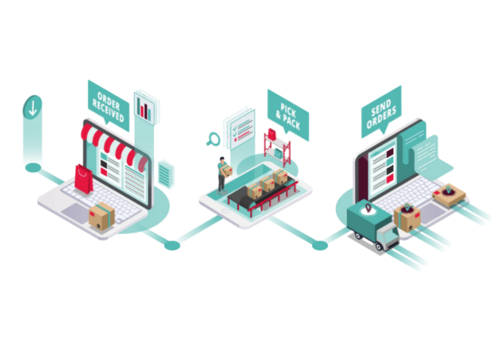 Final thoughts  
Online sellers want to know that the 3PL they partner with has their back when it comes to providing quality assurance and protecting their brand reputation. They need to know their products will be getting to their clients as and when they should. Any 3PL wanting to deliver the 'wow' factor for their clients will look to provide the essential services, offer choices, and back their operations with the software technology to power their outputs. 
The next steps? Check out Mintsoft's video tour, or book a demo with a member of the team.