67+
Online shopping platform integrations
400+
3PL and Fulfilment customers
200+
Online retail customers
What are WMS integrations?
WMS integrations allow you to connect with the most popular and well-known platforms, so that you can take control of and grow your e-commerce or fulfilment business. Expand and enhance your e-commerce or fulfilment operations with Mintsoft's rich network of API integrations, offering the most integrations from one platform. From marketplaces, to warehousing systems, the Mintsoft platform connects with a wide range of channels and services from one centralised platform, allowing them to work in harmony.
What're the benefits of WMS integrations?



New integrations released regularly
We aim to give you access to as many channels and services as possible, to provide you complete flexibility. We are continuously expanding our portfolio of integration partners and release new integrations every 2-4 weeks. The 175+ integrations are managed from a single platform, setting you up to establish meaningful supplier and customer relationships. You will have access to over 60 marketplace integrations and 80 courier integrations from day one, as standard.
Faster and more accurate orders
The ability to connect all your platforms and systems from one centralised place means that order management is made easy; no need to log into different platforms. Managing your orders from one centralised platform also means that accuracy and speed of orders will be enhanced – saving both time and money in the long run.
Mintsoft's Courier API Connector
Whether you're a courier that wants to connect with Mintsoft or a customer looking to integrate with a specific partner, our courier API connector lets you do just that.
Couriers can look to expand their business opportunities by listing your connection on the courier API connector, whilst customers can manage orders over various sales channels by selecting from our industry-leading array of connections. 
Courier API Connector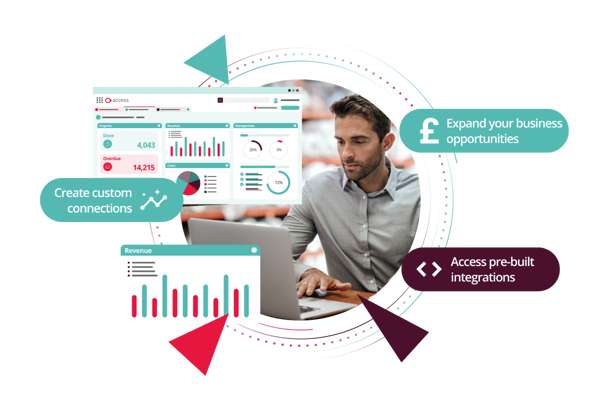 Book a free demo today
Over 150 pre-built WMS integrations to all major e-commerce platforms, shopping carts and couriers
Real time updates on orders, inventory, and shipments
Designed, built and supported by industry experts from e-commerce, logistics and warehouse management
Automatically select the cheapest courier based on your rules