The team at Fulfillable was in the early stages of expanding its offering to clients by launching an automated fulfilment service alongside its existing retail operations when they discovered Mintsoft.
To support demand and business operations, the fulfilment solution business needed to implement an automated order management platform which would support taking over their client's logistics.
Doing this would allow them to reach their goals of offering a complete fulfilment solution, as well as great customer experiences.
We are proud to have implemented Mintsoft into our warehousing operations.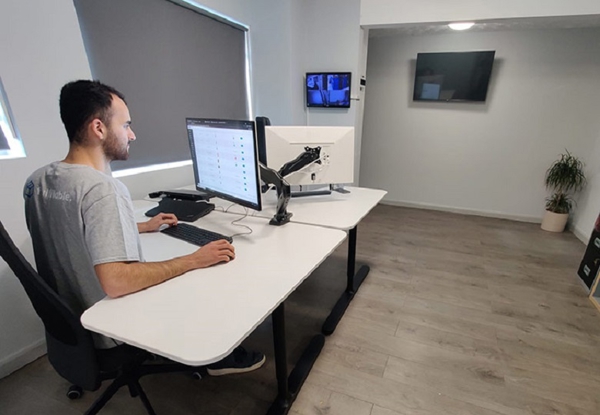 Mintsoft reduced expenses by streamlining operations



Off the back of expanding their current services, Fulfillable wanted to be able to offer a more streamlined service, as well as a professional looking platform that themselves, and their clients could use. They were looking for an Order Management System that offered all the features and services they needed, from one platform.
Fulfillable's previous inventory management system was not designed for what the business was doing – they needed a solution that automated time-consuming tasks that are often unavoidable, such as entire invoicing processes, as well as the capability to offer an end to end fulfilment process.
"Lots of time was spent on manual processes which Mintsoft has now allowed us to automate. Our ethos is to automate as much as we can, so that we can reduce expenses by streamlining our operations where we can. Mintsoft has allowed us to do that.
We are particularly impressed with the barcode scanning capabilities offered by Mintsoft which ensures every single order is accurate and has removed all issues relating to inventory management. Mintsoft's barcode scanning mobile app makes it virtually impossible to pick the wrong items. We also like that the app means you don't need to use any branded equipment – you can use the device of your choice which is really handy."
A lot of fulfilment companies often face problems and complications when using their own systems, which can take up a lot of time and impact customer experience, so we are glad we have reduced the risk of customer complaints when it comes to the accuracy of orders.

Ben Chidzoy, Co-founder of Fulfillable
How has Fulfillable benefitted from their new OMS?



By implementing Mintsoft, Fulfillable was able to offer a complete solution; from order to despatch, which is managed from a centralised platform. The team is now achieving circa 11,000 orders a month since launching, and is proud to have integrated Mintsoft into their warehousing operations.
By having the option to use a white-labeled system, they have also got the professional looking platform that was important them. The team at Fulfillable is also taking advantage of certain features which are allowing them to enhance customer experiences by allowing them to be more accurate when it comes to consolidating their client's orders.
Before implementing Mintsoft, Fulfillable would also spend approximately 2 days per month sorting out client invoices – but this is now entirely automated now.
Another basic, but scarce feature when it comes to Order Management Solutions which Fulfillable has benefitted from, is the ability to split and merge orders. This greatly helps out with customer experience and loyalty as if they order something that is out of stock, the order can be split so that customers aren't waiting for the rest of the order.
Fulfillable has also benefitted from Mintsoft's collection of 150+ integrations
You can add as many integrations as you want at no extra cost – we've not come across any integrations that our clients have asked for and Mintsoft doesn't offer. New integrations and features are offered regularly, and I feel really positive moving forward with Mintsoft by our side.
Favourite features of Mintsoft 

Barcode scanning app
Get up to 100% order picking accuracy and manage stock with ease, using any mobile device.


Integrations
Connect to shopping carts, marketplaces and unlimited couriers.


Increased accuracy
Automate manual tasks and time-consuming paperwork.