Manage your FBA orders from one platform
Logging onto multiple platforms to manage your FBA orders becomes a thing of the past with Mintsoft.
Mintsoft's Fulfilled by Amazon (FBA) solution is designed to help our customers with:
Visibility of FBA order status
Managing stock levels and raise replenishment shipments all from one place
Reducing manual entry and rekeying
Increasing speed to fulfil demand
Ensuring better compliance with FBA regulations
Book a Demo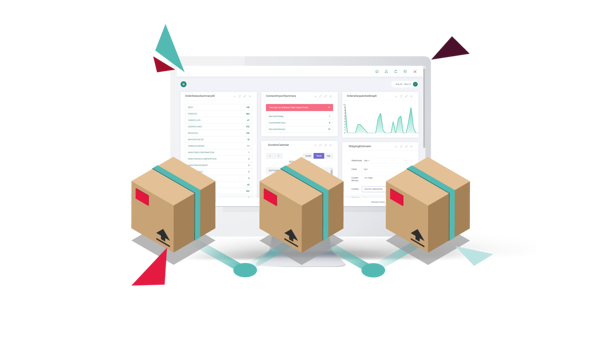 Benefits of using Mintsoft's FBA solution
Mintsoft's brand new FBA solution will increase the optimisation, accuracy and traceability of your FBA orders, helping you save time, reduce errors and ultimately grow your business.


Full order visibility
Sync orders from Amazon providing
retailers and 3PLs critical visibility of all
FBA orders in case something goes wrong


Keep control of shipping
Export orders directly from Mintsoft to
Amazon for fulfillment in cases where stock is low or shipping cost is prohibitive


Seamless stock management
Full visibility of stock held with Amazon and the ability to advise them of inbound replenishment shipments

What our customers say...
Mintsoft allows us to give clients their own specific order rules. Very specifically, to automate Amazon FBA orders which were previously manually input into the system. The decrease in administration time, both from the client's perspective, as well as ours is quite dramatic.

Riki Hooker, General Manager, Global E-commerce Experts
Read Customer Story
Fulfilled by Amazon solution FAQs
You will be able to view all orders, manage third party orders, view and manage stock levels, replenishment picks and shipping from within the Mintsoft platform, removing the need to use spreadsheets or manually send pick lists, replenishment details or shipment information internally, or to Amazon.
Mintsoft's FBA solution is charged monthly as an additional feature that can be added to any of our pricing packages. You can read more about our module pricing.
Yes, as a 3PL holding your customers stock and shipping products to Amazon fulfilment centres on their behalf, you can utilise the Mintsoft FBA solution. It will help you automate the process of receiving information from your customers about replenishment shipments, generate pick lists and shipping labels.
Yes, Mintsoft can map to marketplaces by Client, Channel and Delivery Country allowing you to access order information and inventory levels.