List your products on multiple channels with ease
Mintsoft's multichannel listing tool integrations allow retailers to expand their reach and list their products in multiple marketplaces and ecommerce stores to grow sales.
Benefits of Mintsoft's multichannel listings software

Efficiency
Update all your listings from one location, eliminating manual repetition and saving you time.


Accuracy
Ensure consistent, accurate listings by updating your products from one central source of truth.


Visibility
Improved visibility of your product listings, allowing you to monitor pricing and descriptions across marketplaces.

Multichannel listing tool features
Bulk listings
Drive sales to your business more efficiently with our listings management feature by submitting hundreds of new products to multiple channels.
With the bulk listings feature in our multichannel listing software, you'll be able to focus on growing your business by eliminating the time spent manually adding your products.
Product description management
Mintsoft's multichannel listing tool allows you to manage multiple listings with ease by revising and updating existing product information in bulk across many of your sales channels.
By only needing to update one source of truth, you can rest assured that your product descriptions will be accurate and consistent.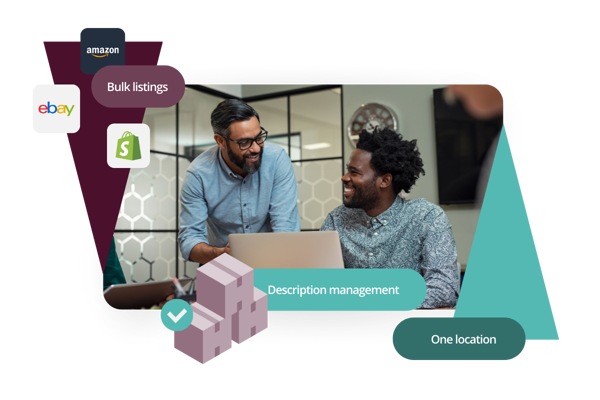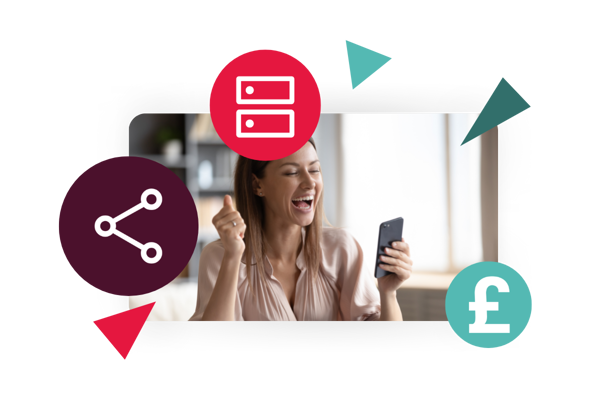 Multiple image support
Create and make use of unique imagery for each product and channel you are selling to appeal to your buyers.
With multiple image support you can ensure your products are always looking their best, wherever they're displayed.
Automated price syncing
Our listing software saves retailers time by automatically updating the pricing of individual products with the pricing synchronisation feature.
You'll be able to easily update your pricing across multiple channels, so you can focus on making more sales.
Inventory control
Every retailer should have an overview of their stock availability. Our inventory control enables you to keep track of your products so you can replenish as you need to; ensuring your customers avoid the dreaded out-of-stock message.
Product status dashboard
Evaluate and control your products from the product status dashboard, where you can identify your star sellers and give extra attention to any underperformers.
With Mintsoft's multichannel listing software, you can explore which types of products are generating you the most revenue, and which marketplaces are most successful for you.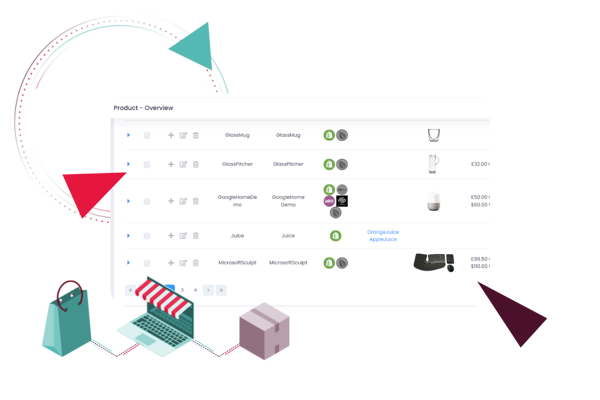 Greater visibility and fewer errors
Ensure consistency and accuracy in descriptions and pricing with greater visibility of all your listings in one place, alongside powerful analytics and reporting. All of which improves efficiency, profitability and reduces risk of listing errors.
Whether it's pushing out product revisions across multiple channels or applying rules to automate the fulfilment of different orders, we've got you covered.
Multichannel listing software FAQs
Get in touch today if you have any more questions about our multi-channel listings management solution and its features.

Yes, you can sell one item on multiple platforms. This is called cross-listing, which allows you to use multiple online selling platforms, such as Etsy, eBay and Amazon, to sell a singular item. Online retailers will often use listing software to keep track of listings across several channels.
Multichannel listing software provides ecommerce retailers with a centralised platform to manage listings and sell products simultaneously on multiple marketplaces like Amazon, eBay, and Not On The High Street.
Multichannel marketplace selling involves a presence across several retail spaces including brick-and-mortar stores and online marketplaces like eBay or Amazon.
Multichannel listing is the process of selling your products on more than one sales channel. It could include a mix of your own website as well as online marketplaces and/or brick-and-mortar stores.
Check out Mintsoft's additional features
Latest

Mintsoft

Blog Posts