What is
Warehouse Management

?

Warehouse management is the process of organising orders, stock and deliveries to maximise space, speed and accuracy. Achieved by improving throughput, and user and customer satisfaction.

The main goal of warehousing is to make sure the right product is in the right place at the right time with the least amount of friction. Usually, this means getting goods to the customer rather than managing inputs which would be more of a supply chain solution.

Using a warehouse management system can help to streamline this process.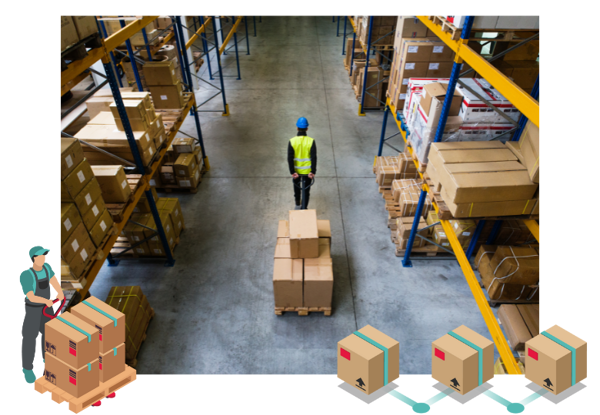 What is a
Warehouse Management System

?

Warehouse management systems (or WMS) help warehouse operators and third-party logistics (3PLs) manage their warehouse inventory. Warehouse management systems in the UK have taken off in significance recently. Online shopping has increased along with mobile phone and internet usage, but the pandemic accelerated the need for suitable warehouse management software in most companies that utilise e-commerce. Many businesses are hesitant to implement or invest in a WMS solution. Many may not offer the features you need, are too expensive, or are not user-friendly enough.

A WMS implementation can support warehouses of all sizes but comes into its own with floors of over 20,000 square feet and where logistical demands start to become more complex. Above this level, you may hear it referred to as an ERP system or enterprise resource planning.

It is important to note that warehouse inventory management systems and software are not just for warehouses. It boils down to industry-specific users.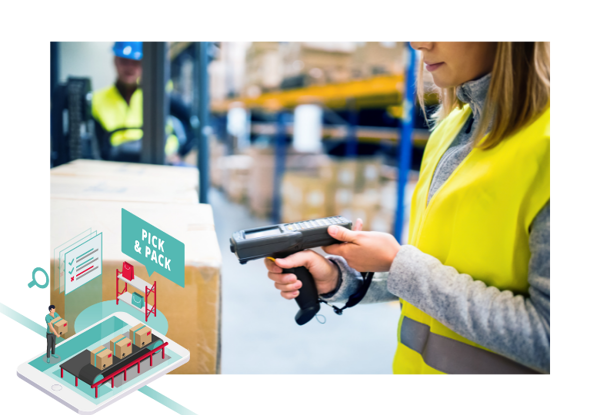 Warehouse Management Software
Warehouse management software is increasingly a must-have tool for modern businesses with a high inventory turnover. Warehouse management software allows you to track your inventory levels, increase your pick and pack speed and accuracy, and monitor shipments. It also lets you create insightful reports that inform you of ways to improve efficiency. You stand to save time and money by automating many manual tasks.
Different warehouse management software programs offer various features, so you should look for a solution that fits the particular needs of your business.
Standalone WMS VS Integrated WMS
An integrated WMS is essentially a module within an overarching system, an ERP or supply chain management system (SCM), whereas a standalone WMS is generally a more comprehensive warehouse management system.
The most suitable warehouse management system for you will depend on your current business needs and future ambitions. If you already use an ERP system, you might find it more beneficial to choose an integrated WMS that can simplify your processes and work seamlessly with your current set up. On the other hand, you may prefer having access to more specialised features that typically come with a standalone WMS, and look to integrate it with the various systems you use.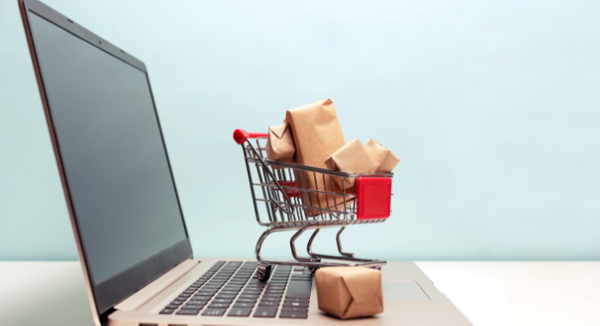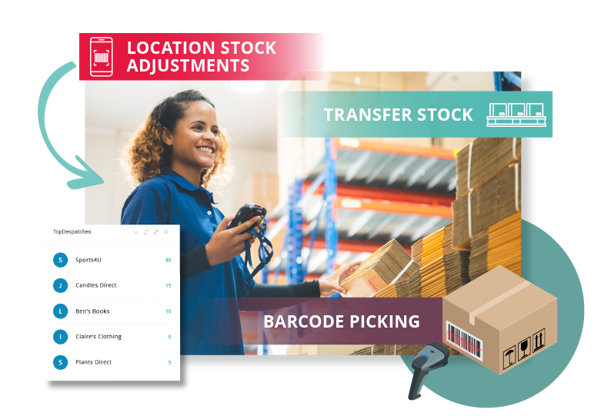 Cloud-based WMS VS On-site WMS
Cloud-based automation solutions have the potential to transform the speed, flexibility, and efficiency of warehouses' existing processes, and enable entirely new business models and service offerings. They are quicker to implement, more straightforward to manage, and easier to scale than those of the past. Technology is becoming a differentiating factor.
That's not to say that on-premise warehouse management systems are redundant. An on-site implementation could allow a bespoke configuration, but will likely incur increased costs, suffer from reduced scalability and be more difficult to receive new updates and features.
Those using paper-based warehouse processes will fall behind competitors as it is more time consuming and prone to errors.
The
Key Features

of a

Warehouse Management System

?
WMS Barcoding System
Utilise batch-driven barcode picking, faster goods-in processing, easy stock transfer and location adjustments with a warehouse barcoding system. Warehosue barcoding will help increase the accuracy and efficiency of your picking and packing operations, and simplify your inventory management.
WMS Location Management
Assign multiple stock locations to product lines, bulk print barcode labels, review warehouse capacity on an interactive grid and customise your locations to suit your operation with WMS location managemet. This feature gives you greater control of your warehouse storage and can help you to optimise picking routes.
Specialist Stock Tracking
Take advantage of first-in first-out stock allocation, control batches and lots, track individual serial numbers for high-value goods and have a complete audit trail of every transaction. A WMS can help you to reduce spoilage, obsolescence, damage and lost items, whilst maximising your warehouse capacity and efficiently using the storage space.
The
Benefits

of a

Warehouse Management System

There are many benefits of using a warehouse management system. Some improve efficiencies, others reduce wastage. They all result in better outcomes for your business, be that in the form of customer satisfaction or more profitability. Generally, a warehouse management system:
Offers Greater Picking Accuracy
Inaccurate picking can lead to low customer satisfaction, high rates of product returns, and a loss of revenue that you can avoid with proper inventory control procedures. With the right warehouse management system you can utilise barcode scanning to pick and pack your orders accurately.
Improves Customer Service
Customer service is key to building customer loyalty, and with the help of an integrated WMS software, you can create personalised customer service experiences based on your clients needs and preferences, so your customers feel appreciated and valued. Fewer errors and a faster, more streamlined process that touches fewer people from order to delivery, improves customer satisfaction.
Lowers Stock Inventory Costs
The most effective ways to reduce inventory costs are setting up accurate forecasts, monitoring customer behaviour, and order products only when necessary. A warehouse management system lets you streamline your processes to reduce wastage in the form of opportunity costs, storage costs and risk premium covering spoilage, obsolescence, damage and lost items.
Provides Better Supply Chain Visibility
A lack of transparency in supply chains can create inefficiencies and drive up costs. With real-time data that is fully integrated with other systems such as a Customer Relationship Management (CRM) program, insight can be gathered to inform the user of trends, problems, and opportunities. For example, seeing long delays from one manufacturer or increased seasonal demand from one group of customers.
Reduces Time Spent Managing
As orders come in, a WMS can automatically allocate them. You can increase warehouse automation by batching orders together for order pickers to save the time it takes them to pick and pack the goods. Tracking a package in transit using barcodes lets you provide regular updates to customers to set their expectations and avoid unnecessary customer service complaints.
Increases Order Execution Rate
Next-day delivery is now the benchmark, and Amazon and Argos already offer same-day delivery on numerous items. As the competition (and customer expectations) increase, technology such as mobile barcode scanners can be used to increase the speed at which orders can be transmitted from the buyer, through the system, and straight to the picker/packer.
How Does a WMS Change the Way You Work?
There is a lot to managing a warehouse including hiring staff, training, insurance, rotas, HR policy, and layout, and you may well already have software solutions in place to help with that. A warehouse management system focuses on helping with the core function of the warehouse - the material handling of order throughput. Order management here comprises receiving inventory, picking, packing, and shipping. 
Top WMS software fits around your existing tech stack, equipment and infrastructure to deliver maximum return on investment.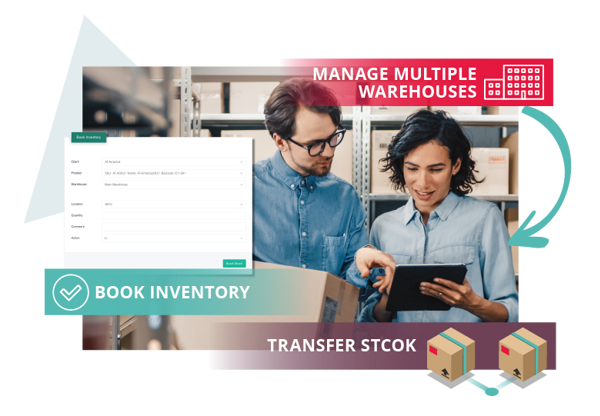 Inventory
Many WMS are aware of your current stock levels. When they reach a certain level, they can automatically send an order for replenishment to your supplier. Using logistical optimisations to make better use of warehouse space, you can make huge time and space savings. As new stock arrives, it can be scanned with a barcode scanner before being stowed away.
Barcode Scanning
Barcode scanning data is sent to the WMS to adjust stock levels (inventory count) accordingly. More advanced applications of the technology will know where in the warehouse the stock is allocated and can advise on warehouse layout by suggesting the best place to store certain items. The WMS software can decide the best way to batch orders, improving your warehouse operation's order processing, and saving time for the staff completing the order picking.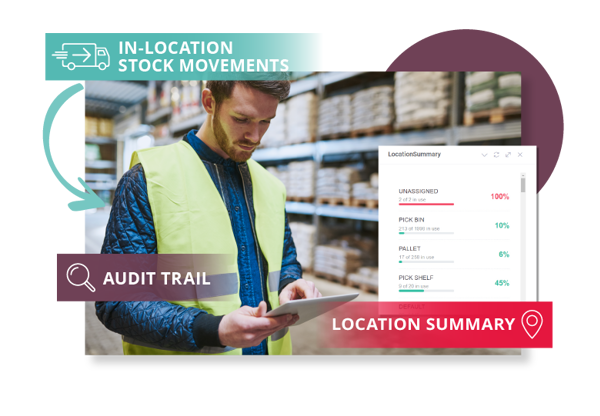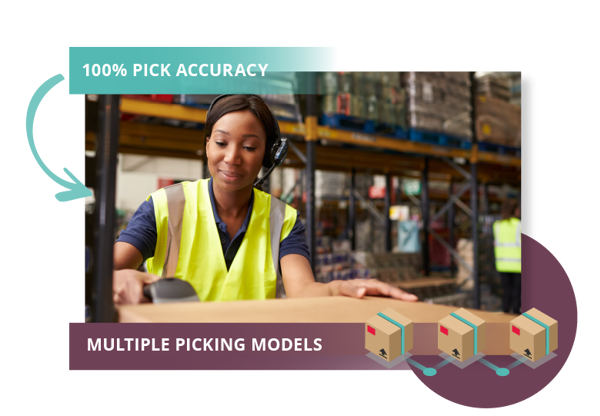 Picking
Armed with a WMS app, the system will tell pickers what items to pick - be it a single order or batch picking. As the picker scans the item in question, the software will check it's the correct one. If it's not then the picker will be alerted and a mistake will be avoided. By improving your pick rate to near 100%, customer satisfaction is improved, costly return postage, labour, and administrative costs are reduced and awkward conversations are avoided.
If you are part of a busy warehouse operation you will be familiar with the challenges that accompany multiple shipping methods, order priorities, and the seemingly impossible task of managing workflow in an efficient manner. Advanced optimisations such as zone picking and wave picking can help here. Given enough data to work with, WM software will simplify and improve your workflow to increase warehouse efficiency, reduce time wasted and reduce time spent overall. This translates to faster order picking that will reduce lead time, allow more rest time for staff, increase productivity, lower the rate of return and boost efficiency.
Packing
The next stop for the package is at the packing desk. To improve efficiency at this station, some warehouses utilise special packaging materials and packaging machines. For example, if a product needs wrapping in cellophane or a protective layer such as bubble wrap, machines can do this at a higher speed and with greater precision than a manual operative.
Where warehouse management software contributes here is by automatically creating the correct labels and notes for the inside and outside of the package. Outside of the package, the delivery address and the barcode(s) for the appropriate courier(s) will be affixed along with any other labelling - perhaps a battery warning label for a package containing a laptop or a flammable warning for a perfume delivery. Inside the package, it is becoming more commonplace to include a flyer with a discount code, review incentive, or thank you note. These can be personalised and printed by the system depending on the time of year, the number of purchases, items that particular customers may be interested in, and so on.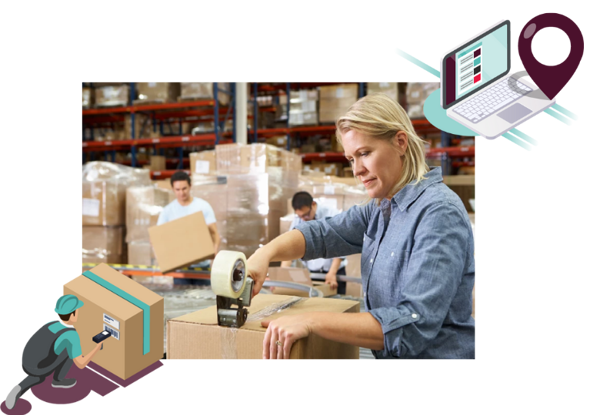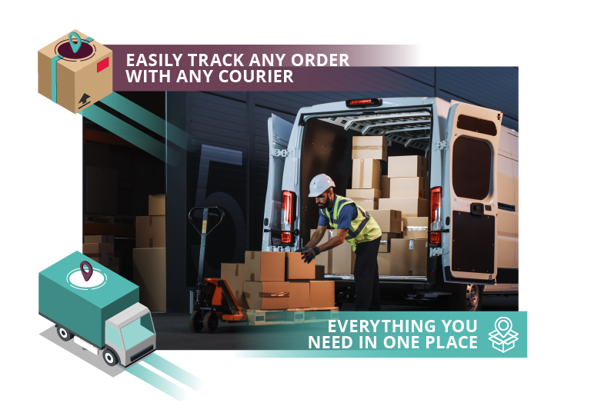 Shipping
A good warehouse management system can auto-select the ideal courier and print the relevant label. Attached to the correct package, and scanned upon collection, the WMS knows the package has left the warehouse and is with the courier. The WMS can be set up to update the customer with the progress of their order, and give an expected delivery date and time.
It is normal to set the automations to fire when the purchase order is received, dispatched from the warehouse, and with the local courier. The customer never needs to know the complicated choices the software has made routing the package through the fastest courier available for the price given size, weight, timeliness, border considerations, and availability.
Reporting
Warehouse management software solutions provide an understanding of all the process in play using reports.
For example, with predefined reports that you can run each month, you can quickly see which products are in most demand, which couriers are working well or are not performing up to their Service Level Agreements (SLAs). Gross profit, as well as profit per SKU reports, can help establish where marketing budgets could be allocated or extra resources invested. Tracking errors are highlighted and business processes improved. Real-time insights mean you get all the data you need on the fly, enabling you to make better business decisions.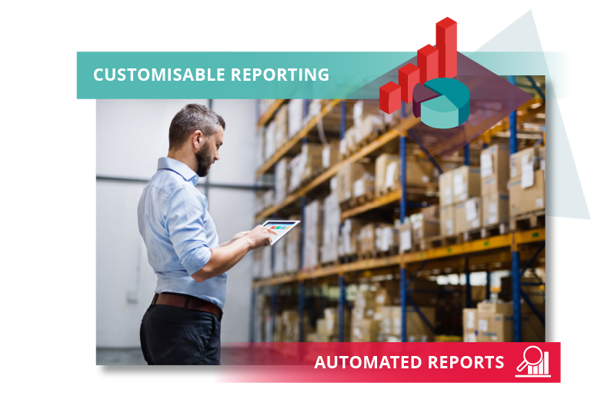 How Will
Technology

Impact

Warehouse Management Systems

in the Future?

Technology and analytics are key elements in an industry that has been historically late to adopt new technological approaches to fulfilment. Technology provides a clear competitive advantage. It enables you to help your customers succeed in the marketplace. For example, reduce their inventory volume, assist in positioning inventory to the optimal location, provide expediting, and leverage transportation costs across customers.

To stand out from the crowd as a 3PL, offering services that your competitors don't is key – meaning that transitioning into a tech-led business will deem your 3PL offering as cutting edge in terms of helping E-commerce businesses meet customer demand.

Looking to the future, the 3PL space will continue to be competitive. Online retail customers' expectations will grow just as their customers' expectations do. But 3PLs can thrive on change, leverage collaboration, and predict what may happen in the supply chain. The future is bright for those who focus on delivering greater value, tied directly to your customers' success. A top-notch warehouse and order management solution will drive optimal performance for your customers while providing integration with your own systems.
Do I
Need

a

Warehouse Management System

?

Manufacturers often have complex needs and rely heavily on WMS technology, but retailers in industries such as consumer goods, food and beverage and even health and hospital care can reap the benefits of warehouse management software.

A WMS will allow you to store, pick and pack products in a more efficient way by allowing you to add specific order rules. You can set up different default rules for each of your clients depending on their preference, for example, if you have a hazardous product that needs to be stored or packed in a specific way.

With a WMS, any company can manage its inventory and distribution centre processes more effectively - not just 3PL warehouse managers. Retailers and wholesalers alike can use a WMS to manage their stock levels, track inventory movements, and generate reports on product performance. You can be a B2B warehouse operator with multiple warehouses to consider or a B2C e-commerce brand with listings on multiple marketplaces such as eBay, Amazon, and Etsy.

Either way, a warehouse inventory management software can help you speed up your business processes as well as reduce errors and management time spent.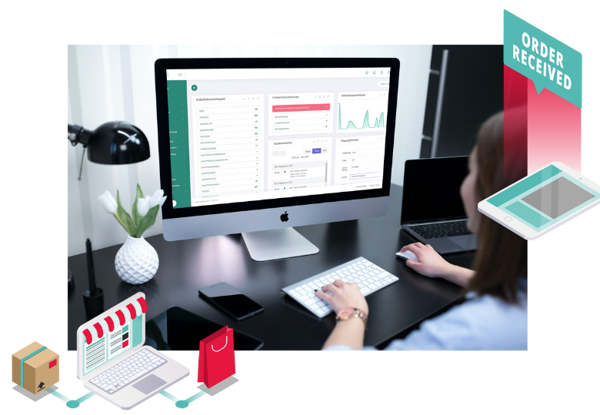 Summary
Warehouse Management Systems can provide greater inventory accuracy, improve customer service levels, reduce inventory costs, increase supply chain management visibility, reduce labour and admin costs, increase speed of service, provide sales forecasting insight, and more.
Being able to position yourself as a tech-enabled fulfilment and logistics partner is great for attracting new clients, and helps you to stand out from a competitive crowd.
How Mintsoft can help
By implementing a WMS you have full visibility into real-time inventory levels and storage, staff productivity, demand forecasting, and order fulfilment workflows within a warehouse.
As you can see we are just touching on the possibilities afforded by the Mintsoft warehouse management solution based here in the UK, and the other software packages available to you as a retailer, warehouse, or third-party logistics provider.
Warehouse Management

FAQs
Warehouse management is important because it reduces errors, makes employees jobs less stressful and more productive while improving throughput, consistency and customer satisfaction.
The 6 basic principles of warehouse management are:
1. Accuracy
2. Cost
3. Control
4. Cleanliness
5. Safety
6. Security
The key features of warehouse management are:
Warehouse design planning
Picking and packing
Stock receiving
Shipping
Barcode/RFID scanning
Stock placement/putaway recommendations
Inventory tracking
Kitting
Creating reports
Real-time oversight
Additional
Warehouse Management

Resources