67+
Online shopping platform integrations
400+
3PL and Fulfilment customers
200+
Online retail customers
6 key WMS features & solutions



Built and supported by industry experts from E-commerce, logistics and warehouse management, Mintsoft software has been designed and developed with our client's needs in mind. Whether you're a 3PL, warehouse or fulfilment house, or an online retailer, Mintsoft's WMS features & solutions are here to help you pick, pack and ship your way to success.


Order Management Software
Mintsoft's OMS automates the process of picking, packing and shipping, ensuring your orders are more accurate and efficient than ever, allowing you to take control of your orders by streamlining every step of the journey.

E-commerce Management Software
Never oversell again with the ability to connect your marketplaces with your inventory systems using our API integrations. Never miss an order again with real-time updates which also allow you to keep your online shops updated at all times.


3PL Management Software
Gain a complete overview of your warehouse, inventory and courier relationships from one easy-to-use platform with Mintsoft. Our white label option also lets you use your own branding to remain consistent, whilst offering a professional looking platform to clients.

Warehouse Management Software
Bring confidence to your business by having real-time visibility and traceability of your inventory with powerful reporting tools - all accessible anywhere, any time with a cloud-based platform.


Mobile Barcode Scanning
With Mintsoft's dedicated mobile scanning app you can get up to 100% order picking accuracy, book in your inbound deliveries at the click of a button and manage your warehouse inventory directly from one location using your own mobile device. No additional equipment is needed, however if you prefer to use a scanning device, our app works with a variety of models of scanners.

Shipping Management
Take control of your courier needs using our courier and multi-courier API integrations. You can manage all your direct and multi-couriers through one simple to use platform, with smart shipping rules, automated shipping labels and order tracking.

Take control of e-commerce fulfilment 
Whether you're looking to get more orders out the door, scale up by using more marketplaces or enhance your shipping capabilities, our cloud-based system with advantageous WMS features will allow you to do this by automating many tasks and processes that you rely on.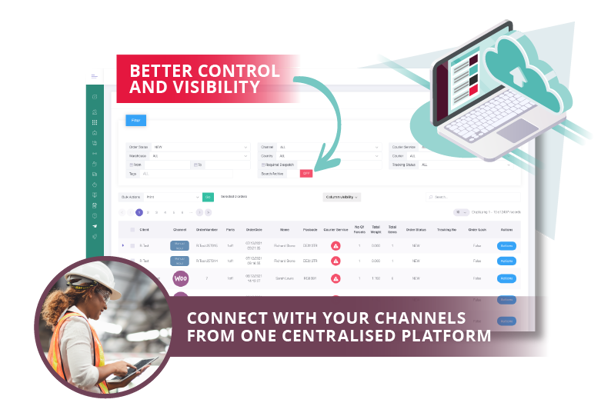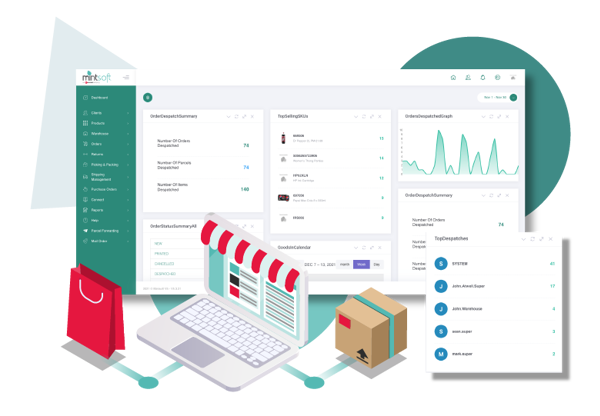 More orders complete, with less work required 
Mintsoft's clever OMS and WMS features make it possible to reduce time spent on admin, increase accuracy of orders and deliver better customer experiences overall.
See Mintsoft in action
Latest Mintsoft

Blog Posts