Benefits of ecommerce marketplace integration



By synchronising your online inventory, you can reduce costly errors, save valuable time managing stock across several platforms and expand your ecommerce business. Fortunately, adding marketplaces to your ecommerce strategy doesn't need to be complicated. With Mintsoft, order management has never been so easy.

Take control of inventory
By integrating all your marketplaces with other elements of your business, you can keep on top of available stock. Never oversell again.
Seamless set up
No need to worry about setting up your marketplace integrations. Your dedicated Mintsoft account manager will make sure this is done for you.
Increase brand awareness
Expand your reach and grow your brand by selling on multiple marketplaces. All of our integrations are offered at no extra cost.
Deliver great customer experience with our easy marketplace integrations
We have plenty of marketplace integrations to help streamline your inventory management. Check a few of them out below. If your marketplace isn't listed, don't worry! Get in touch with our team to see how we can help you.
How does an ecommerce API integration work?
Enjoying the benefits of a marketplace integrator is a simple and easy process with Mintsoft. The integration follows 4 steps:
The integrator establishes an API connection between your ecommerce site and the desired marketplace.
Your inventory is then synchronised with the marketplace to enable live updates on stock across both platforms.
The marketplace integrator will automatically transfer data (such as images, price, description and quantity) from the store to the marketplace.
Finally, the integrator enables you to manage the complete fufillment process in one centralised location.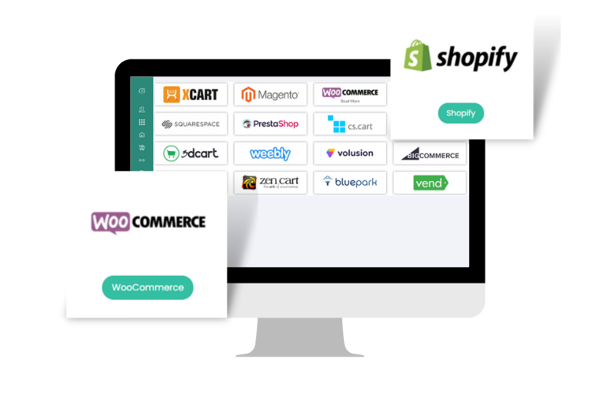 View our latest

resources