The

fulfillment system

with

more integrations



67+
Online shopping platform integrations
400+
3PL and Fulfilment customers
200+
Online retail customers
What is fulfillment software?
Order fulfilment software helps businesses to automate and manage their inventory, orders, and shipping, with the ability to track customer orders and inventory levels, generate shipping labels, and even automate the shipping process. With this essential support in place, scaling businesses can increase their productivity and efficiency, as well as streamline operations to achieve consistent growth.
Watch 4 minute demo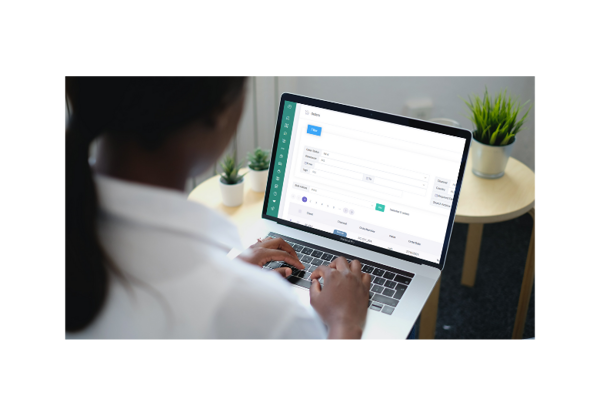 The

cloud-based fulfillment software

for increased

efficiency




Automate fulfillment processes
Automatically consolidate orders from various online shopping platforms and manage the full despatch process; from picking and packing, through to shipping orders to the end customer.

Reduce costs
Using our cloud-based order fulfillment system drastically reduces errors and helps to make informed data driven decisions. Allowing you to deliver a more responsive and consistent service by automating unavoidable admin tasks.

Save time
There are a number of time-intensive processes that can be automated or updated to a more efficient workflow. Streamline warehouse task management and enhance efficiency of staff, whilst cutting out time spent in manual spreadsheets.
Over 150 integrations for streamlined operations: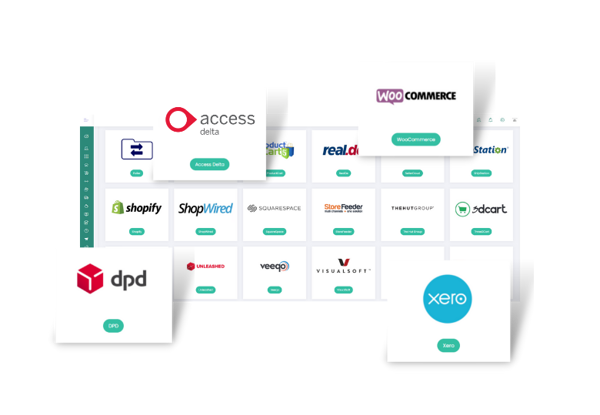 What our customers say about our

order fulfillment management system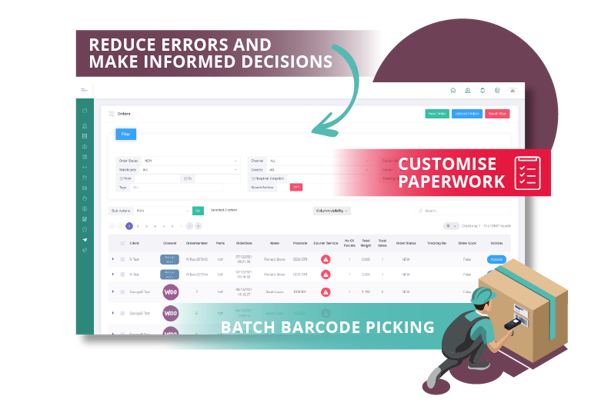 Fulfill orders quickly, efficiently and successfully
Mintsoft automates the process of picking, packing and shipping, ensuring your orders are more accurate and efficient than ever. Take control of your orders and streamline every step of the journey.
Order Management Software
Warehouse fulfillment software

for

increased productivity

 
Optimise the use of your warehouse space, increase the efficiency of staff members and make data driven decisions based on real-time reporting.
Our warehouse management suite of products allows you to bring confidence to your business by having visibility and traceability of your inventory with powerful reporting tools - all accessible anywhere, any time.
Warehouse Management Software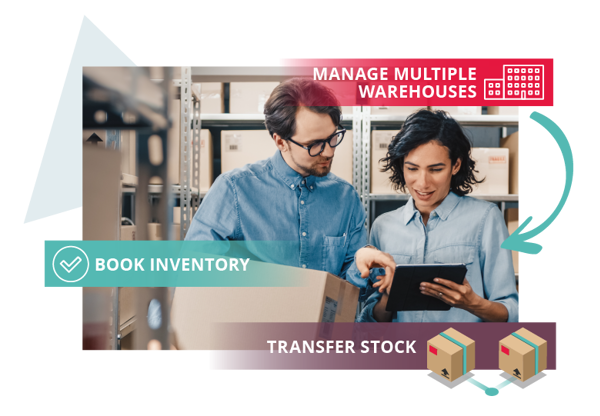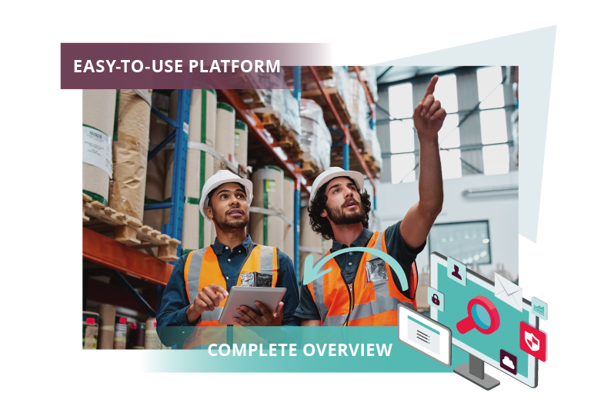 3PL fulfillment software

for

superb client relationships
Cut down on overheads and automate communications. Gain a complete overview of your warehouse, inventory and courier relationships from one easy-to-use platform.
Mintsoft's white label option also lets you use your own branding to offer a professional looking platform to clients.
3PL Management Software
Inventory fulfillment software

with

unrivalled accuracy
Improve accuracy, save time and reduce costs with up to 100% order picking accuracy. Simplify your product management and never oversell again.
Book in your inbound deliveries at the click of a button and manage your warehouse inventory directly from one location using your own mobile device. No additional equipment is needed.
Inventory Management software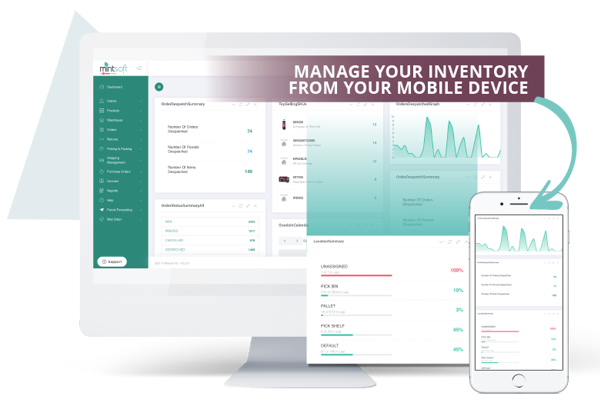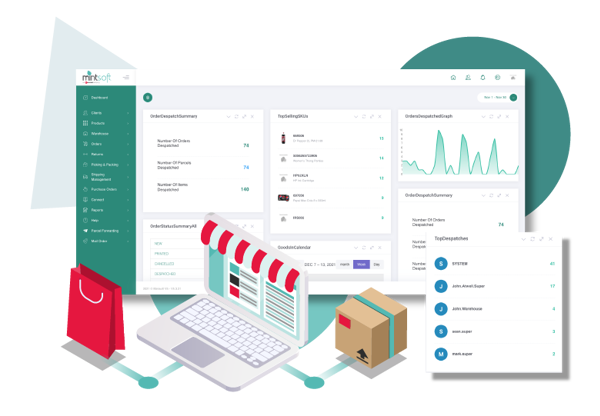 Ecommerce fulfillment software

for

business growth
Connect your marketplaces with your inventory systems using our huge selection of API integrations. Accurately fulfil your orders, keep your online shops updated at all times and enjoy hassle-free returns management.
Ecommerce Management Software
The
shipping management system

with unlimited

courier integrations
Manage all your direct and multi-couriers through one simple to use platform using the API integrations. Smart shipping rules, automated shipping labels and order tracking also make the shipping process more efficient.  
Shipping Management Software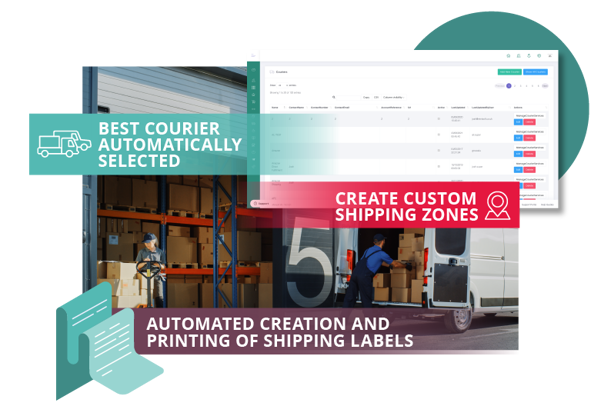 Mintsoft Product tour

: Discover Mintsoft in less than 20 minutes
Whether you're a online or multi-channel seller, or a third party logistics and fulfilment partner, Mintsoft has many features and modules to support the automation of many tasks and processes.
See if Mintsoft is right for you in under 20 minutes.
Learn more about our order fulfillment solutions

Order Management
Learn everything you need to know about order management systems, from how they work to their efficiency-boosting features, helping you make the right decision for your business.


Inventory Management
Learn about the importance of inventory management systems to help scale and streamline daily operations, and the features to look for when choosing the best one for your business.


Warehouse Management
Learn about the benefits of using an automated warehouse management system, how they work to streamline fulfillment processes and how to choose the right one for your business.

Frequently Asked Questions
Order fulfillment software helps businesses streamline the process of taking and fulfilling customer orders. Mintsoft's cloud-based software is designed by industry experts, helping e-commerce and retail businesses, 3PLs, warehouses and wholesalers stay ahead of the rising demands of order fulfilment. The platform has a wide range of features ranging from order management, 3PL management, warehouse management, inventory management, shipping management, mobile barcode scanning and e-commerce management. 
Whether you're a third-party logistics provider, warehouse, or online retailer, our cloud-based software will be able to support you when it comes to staying ahead of E-commerce and multichannel selling.
No, Mintsoft can provide services to businesses worldwide. Our extensive network of integrations allows us to offer support to 3PLs, warehouses and online retailers anywhere in the world.
Sure!
We have a video tour which explores the user-friendly dashboard and main features offered by Access Mintsoft. 
Alternatively, drop us a line at [email protected] to arrange a free 1-1 personalised demo showcasing the system features and to answer all the questions you have! 
In almost 99% of accounts, there is absolutely no setup cost involved at all.
However should you require additional integrations that we do not support or need an existing integration modified then this would involve a setup cost.
Email [email protected] and we can confirm if your account will require a setup cost.
We have 4 tiers of plans, depending on your business size and needs. Our pricing plans also offer custom pricing packages if your requirements exceed the features offered by the maximum tier. 
Latest

Mintsoft

Blog Posts

Members of: