Pick, pack and ship your way to success



67+
Online shopping platform integrations
400+
3PL and Fulfilment customers
200+
Online retail customers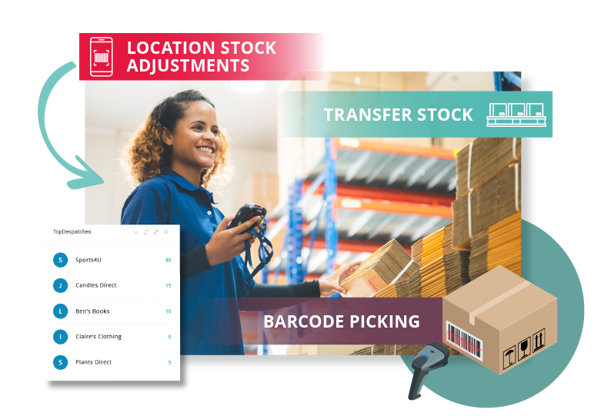 We've got you covered 
Take control of
Warehouse Management 
Whether you're a small scale fulfilment house, or an established multi-warehouse (or somewhere in between), Mintsoft helps you to gain a complete overview of your inventory, remove costly fulfilment errors and build strong courier relationships from one easy to use platform. Here are a few of the main features that our current client's benefit from: 
Advanced Location Management
Warehouse Capacity Map
Multi Warehouse Support
Mobile Barcode Scanning
Detailed Inventory Tracking
Find out more about the specific features of 3PL management software offers here.
Learn more about our Warehouse Management Software
What our

customers

say 

Ultimately, other systems out there can help to process orders, but how you go about doing it, and the speed you could do it at is what we were focused finding a solution for, and Mintsoft has helped us out massively. Implementing Mintsoft has not only allowed us to take on more clients and create enough demand to move into our second warehouse, but continues to support us as we grow as a business.

Neil Burden, Owner at Haul and Store Ltd.