The

mobile barcoding

inventory software with

150+ integrations



67+
Online shopping platform integrations
400+
3PL and Fulfilment customers
200+
Online retail customers
What are the benefits of barcoding inventory software?



Inventory adjustments are made easy with Mintsoft's barcode inventory system and mobile barcode scanner. Here are just a few other benefits:


Stock transfers
Easily move stock from location to location by 4 simple scanning steps for replenishment or putaway.


Adjustments and audits
Make adjustments to stock on-the-fly, directly in location, and see a clear audit trail of all historical stock movements on the mobile app.

Speed up processes
With your stock updated automatically, voice assisted picking commands and much more, you'll see an instant increase in productivity.
Mobile barcode scanner picking
Our handheld mobile warehouse barcode scanner makes tracking hundreds of products easy, for your inventory management system and for your staff. With Mintsoft, you'll benefit from: 
Relax with the knowledge that your warehouse staff are picking items right the first time. With the barcode scanner system, you'll get voice assisted picking commands, product images & user friendly errors, so it's virtually impossible to pick the wrong items!
Various picking models are available to suit different types of clients & orders. Bulk batch picking, multi-tote & single tote can be selected & used with ease.
Assign to User or Open Pool
Order picks can be batched up and assigned by warehouse managers to specific pickers or just assigned to an open pool, leaving the first picker to grab and assign to themselves for easy self-service management.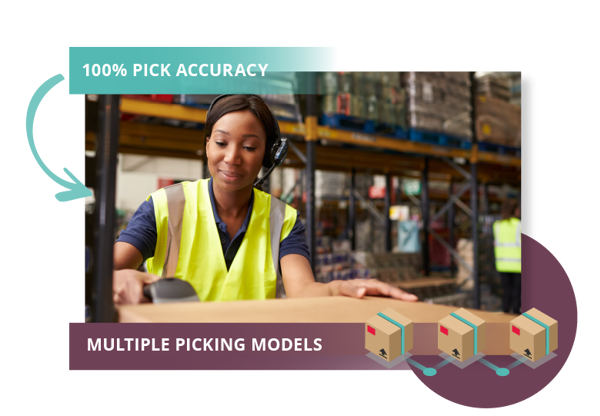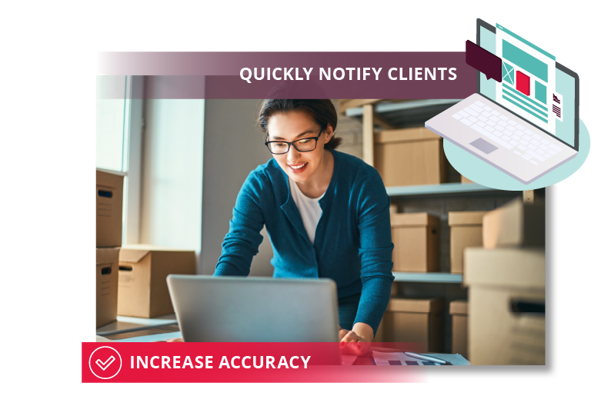 Stock is updated in real time on the system & then automatically transmitted to any connected sales channels for inventory sync. The main benefits for this are:
Speed up the time it takes to get deliveries booked in.
Validate expected delivery content & quickly notify clients of discrepancies.
Explore your integration options
Our barcode inventory system is the first step in taking control of your stock. At Mintsoft, we have hundreds of out-of-the-box integrations that turn your business operations into a fully optimised inventory management system. Whether you're a 3PL, fulfilment house or online retailer, our cloud-based order management system will help connect your mobile barcode scanners for faster, more accurate orders. And with hundreds of other integrations available, the possibilities are endless.
Explore Mintsoft integrations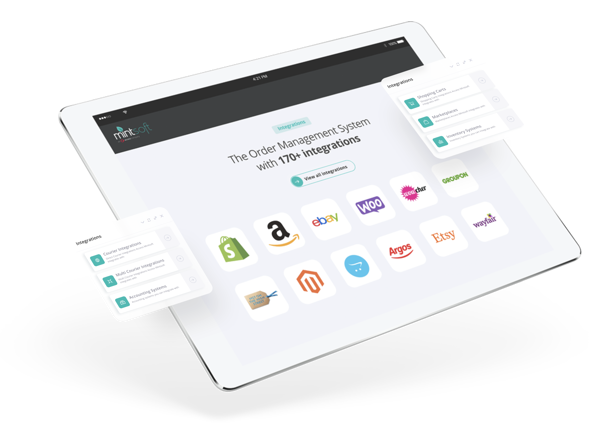 What our customers say



"Lots of time was spent on manual processes which Mintsoft has now allowed us to automate. Our ethos is to automate as much as we can, so that we can reduce expenses by streamlining our operations where we can. Mintsoft has allowed us to do that."
Ben Chidzoy, Co-founder of Fulfillable 
Barcode inventory system FAQs
Get in touch today if you have any questions at all about our mobile barcode scanner system and its features.

No, not at all! If you have a growing inventory list, implementing barcodes and an inventory management system sooner rather than later will help you prepare to scale in the future. However, if you already have existing barcodes, our barcode inventory software can simply be integrated in your warehouse within 2 to 4 weeks, and you'll get Mintsoft's expert help along the way.  
A barcode inventory system is much more inexpensive than you think! In fact, timely spreadsheets and human errors will cost you much more. Five of our mobile scanners cost £100, and for the Mintsoft software itself offers 4 tiers plans depending on your business scale and needs. Find out more about Mintsoft pricing today.
Barcode scanners dramatically reduce the time needed to input and search for barcodes in an inventory management system. However mobile barcode scanners further reduce this. Your business will no longer need bulky, expensive equipment as you can use mobiles instead. This ensures complete compatibility with new softwares, eliminates technology repair costs and the ability to back up critical data securely. 
No, Mintsoft can provide services to businesses worldwide. Our extensive network of integrations allows us to offer support to 3PLs, warehouses and online retailers anywhere in the world.
Check out Mintsoft's additional features
Latest

Mintsoft

Blog Posts

Book a

free demo

today



Whether you're a 3PL, fulfilment house or retailer, our cloud-based order management system will help you to pick, pack and ship your way to success.