The order management system with 150+

 integrations



67+
Online shopping platform integrations
400+
3PL and Fulfilment customers
200+
Online retail customers
What are the benefits of

cloud-based

OMS software

?

Automate workflows
Automated workflows allow you to create and set rules that easily speed up the full despatch process, from picking straight through to shipping.

Reduce costs
Reduce costly, time-consuming errors and instead make informed data driven decisions using our OMS software. With time and money saved by automating unavoidable admin tasks, you'll have more space to focus on growth.

Process orders faster
Cut out time spent in manual spreadsheets by using cloud-based software that streams processes and enhances staff efficiency.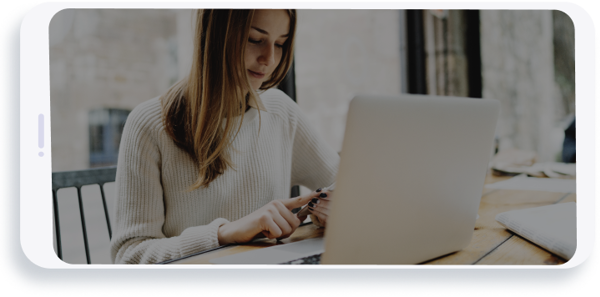 Never miss an order



Mintsoft's OMS software removes the need to manually monitor your online stores for orders coming in.
By integrating with your marketplaces and other e-commerce channels, you will save time by pulling orders from multiple sources into one place and removing the need to log into multiple platforms.
See updates as orders are received, all the way through to shipments being despatched in Mintsoft's cloud-based system. 
Our order processing software offers a clear and concise workflow which is intuitive and easy to understand.
Improve your post-sale process 
You can also easily track progress of outstanding orders and search your fulfillment history if you need information about an old order.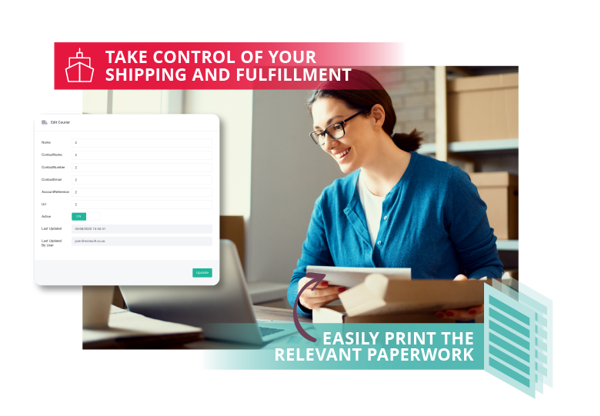 Get orders out

both

quickly and accurately



If you use multiple channels to sell your products, our order management software can pull your orders from multiple sources into a centralised platform. 
If you're processing hundreds (or even thousands) of orders a day, this can take up a lot of your time. The Mintsoft platform is the best order management system for order accuracy, ensuring products are picked in time and helping you to work towards delivery cut off times.
Mintsoft also allows you to keep the buyer informed using automated despatch updates and tracking details.
Need to get certain orders out the door first? 
Looking through full lists of orders to determine what you have in stock or what's on backorder can be a hefty process. 
Mintsoft allows you to see all this information in one place, letting you drill down into information you need to make informed decisions.  
Simply use the platform to filter by courier, order channel or warehouse.
Improve

your order picking with digital

mobile scanning



Moving away from paper-based picking to mobile barcode scanning is made easy with the Mintsoft barcode scanning app. Use it to book in your inbound deliveries and manage your inventory using a mobile device - no additional equipment is required. 
Validate that the correct items have been picked and provide clear warnings for wrong items - inaccurate orders are almost impossible when using Mintsoft.
You can also filter in multiple ways to create customised work batches to suit your workflow. You can select and group orders by Zone, Courier, Client, Single Item and more.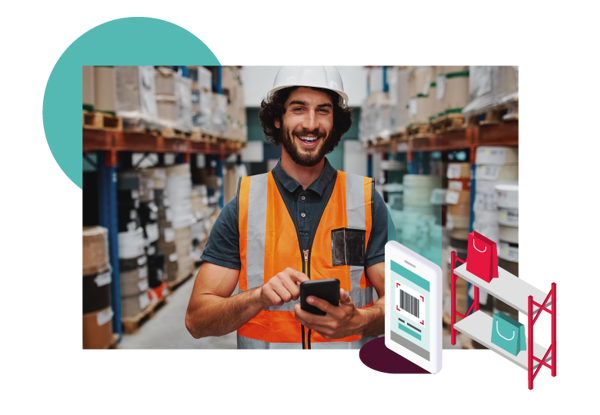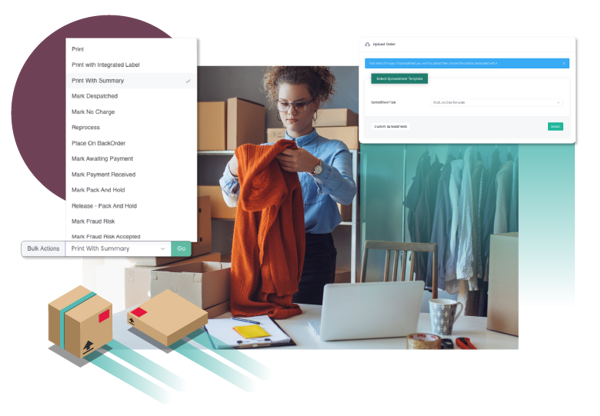 Simplify

the fulfilment of

complex orders



With our intuitive order tracking software, complex order requirements are made easy using the powerful order rules engine.
For businesses that sell products which can be challenging to pack and move, the shipping process can be time consuming. Using OMS software, you can perform advanced actions on orders when they are imported, based on certain conditions. Our helpful order rules allow you to:
Create personalised gift messaging 
Upload and print a hazardous goods label
Ship orders using a specialist courier based on order requirements 
Hold orders for review from a specific customer or postcode 
Automatically add a packaging item or box of a specific size to correctly pack larger orders 
Move an order to another geographic region based on country or zone of order
Digitising the approach to picking, packing and shipping specialist items will not only save time, but will help to get the product to the customer more efficiently.
Find out more about Mintsoft pricing plans
Save time

with

batch scheduling



Whether you prefer to use paper or our mobile app, Mintsoft allows you to create and schedule batches easily and quickly for straight-forward picking.
The optional Batch Scheduler Module saves a huge amount of admin time by automatically batching up orders based on predefined rules and templates, making products available for picking instantly. 
Orders can be batched up at set intervals all throughout the day - or just once per day depending on preference.
Find out more about additional module pricing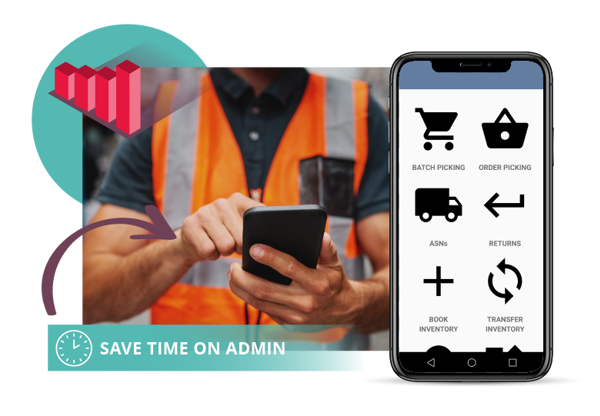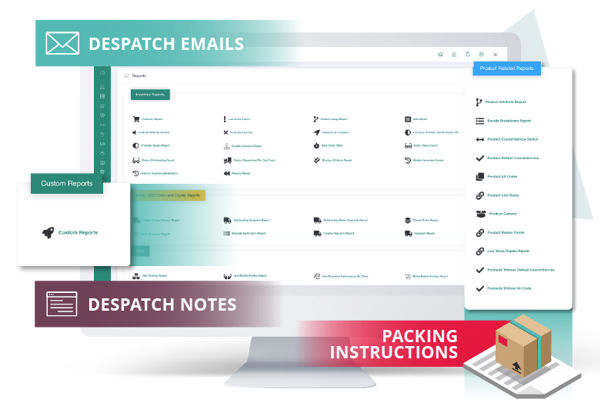 Enhance your brand

with customised paperwork and

reporting



Create on-brand invoices, packing slips and picking lists in seconds. You can also customise:
Despatch notes: Boost brand visibility by creating despatch notes incorporating details such as company logos.
Packing instructions: Record per client or product packaging instructions such as 'use the blue packing tape with logos on' or 'extra bubble wrap' - all those nice additional extras that will surprise and delight your customers.
Commercial invoices: Create customised export or commercial invoices by adding information such as container number, total gross weight, ship mark and many other fields in the invoice and packing list.
Book a 1-1 demo
What our customers say



"Lots of time was spent on manual processes which Mintsoft has now allowed us to automate. Our ethos is to automate as much as we can, so that we can reduce expenses by streamlining our operations where we can. Mintsoft has allowed us to do that."
Ben Chidzoy, Co-founder of Fulfillable 
Order Management FAQs
Get in touch today if you have more questions about our order management solution and features.
Order management covers all processes and tasks involved in fulfilling a customer's order; from the moment an order is placed, all the way through to when the order is on its way. Although this can differ by companies and their specific needs, there are 3 general main steps involved with order management – placement, fulfilment and inventory management.
An order management system (OMS) helps to keep all tasks and processes involved with receiving an order manageable. An OMS will automate many tasks throughout the order process and help with back-office tasks such as email updates, tracking information, and delivery status alerts, freeing time to focus on other areas of the business. Order management systems are used by 3PLs and online retailers to enhance efficiency by improving the accuracy of orders.
Consumers are likely to stop buying from a company if they are offered a poor customer experience. Automated software makes it easier to keep on top of orders and keep your customers in the loop by automating tracking updates, enhancing customer experience.
An order management system also helps you to stay in control during peak shopping periods, such as pay day, Black Friday, or even a rainy summer's day. Omnichannel inventory management is also made easy as you can automatically sync inventory levels. This makes overselling easily avoidable.
An order management system is essentially a one-stop shop for all your order related needs. It consolidates orders from your sales channels into one place and allows you to integrate with other systems. By implementing an Order Management System, you also remove the need to log into multiple platforms, saving time and providing easier collaboration with integrations such as couriers, accounting systems, marketplaces and inventory systems. Order Management systems help to streamline operations as they speed up order processing by automating time consuming tasks.
Online retailers and 3PLs should consider adopting an OMS if they are looking to upscale their business as it will save them time and money in the long run. Another reason for implementation is if you have multiple stores, warehouses, sales channels and websites or marketplaces, as an order management solution will bring them all together into one place. As business grows, you can add customisation and extensions to make your OMS do what you need it to do as you scale.
Yes, Mintsoft is a cloud-based order management system. Cloud-based is better for users as all the software is hosted, protected and updated by us. Never again will you have to worry about upgrades, downloads or compatibility errors. Fully secured and always up to date, you can access the service from anywhere you can get an internet connection. 
It is best to find a system that is built and supported by industry experts from E-commerce, logistics and warehouse management, such as Mintsoft. Integration capabilities are another aspect to consider. Does the OMS allow you to work alongside systems that you already use? Mintsoft allows you to integrate with 175+ marketplaces, shopping carts, accounting systems and couriers on one centralised platform. This means shipping, financials and customer experience is easy to manage.
Latest

Mintsoft

Blog Posts