The

3PL management system

with 150+

integrations



67+
Online shopping platform integrations
400+
3PL and Fulfilment customers
200+
Online retail customers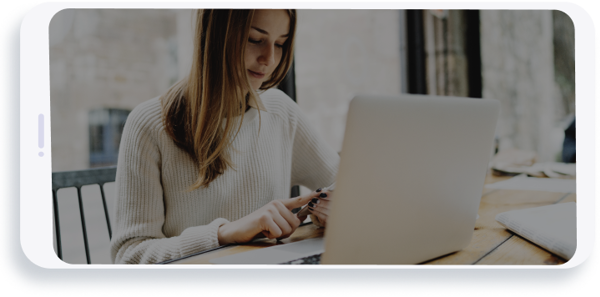 3PL WMS software makes client management

easy




Query management
Mintsoft's 3PL management software has an in-built customer service query system to manage problems with orders, inventory and anything else that may arise in the fulfilment process.


Filter, search & order history
3PLs can apply client-level filters so that all areas of the system show information for just that client. For older orders, simply search and retrieve historical information when required.

Order visibility
Mintsoft's cloud-based 3PL management system shows you order data for all clients in one central place - no need to login to any other external system. Mintsoft connects directly to all order sources.

80+ multi-courier integrations
Streamline the customer experience by allowing your customers to use their own courier accounts alongside your own using our 80+ courier and multi-courier integrations.
A powerful 3PL warehouse management system

- for you, and your

clients 
Designed to cut down your admin overheads, Mintsoft's 3PL WMS allows you to issue varying levels of real-time access and reporting to unlimited client users.
Clients will have access to order progress information, with features available to interact with at their fingertips - without the need to contact you. With our 3PL fulfillment software, clients can also:
Add additional orders and products
Run reports and view their invoices
Edit orders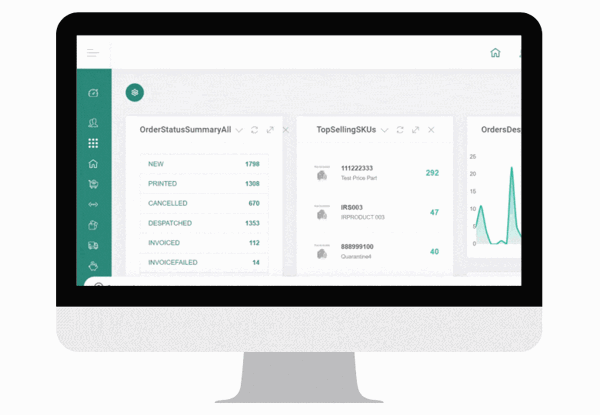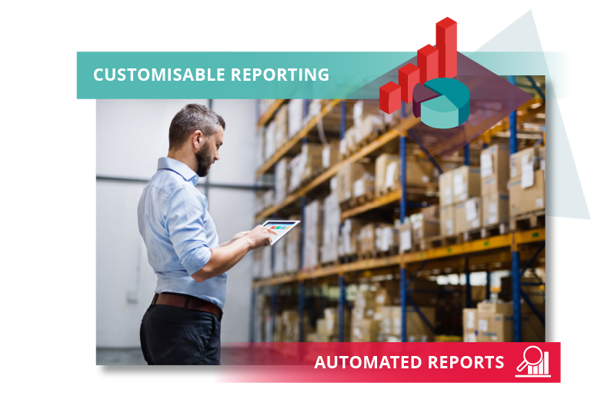 Customisable reporting is available for inventory, sales and returns - both on demand and by use of the automatic report scheduler feature. 
Automated reports can be set up and sent every day, week or month - as well as the ability for critical alert notifications to be sent for out of stock, low stock and general stock movements.
Our 3PL system offers customisable brand
management 
We can provide a premium option of a company branded portal - allowing  you to reinforce your brand. Your own logo, colour scheme and URL is provided as well as branded email notifications sent from the system to your clients.
With our 3PL WMS system, clients can also customise and brand their own paperwork - invoices / despatch notes can all include their own logos and messages. Additional despatch email alerts can be set up and branded to your clients needs.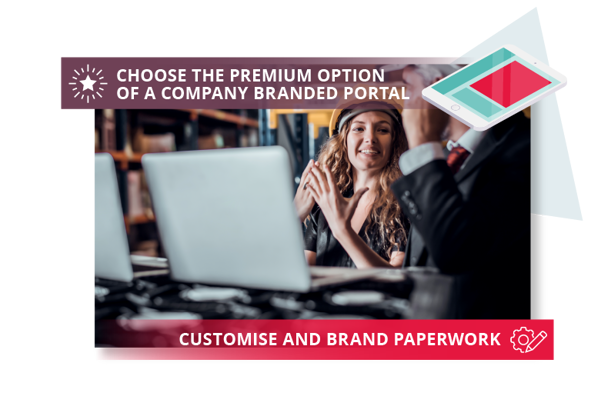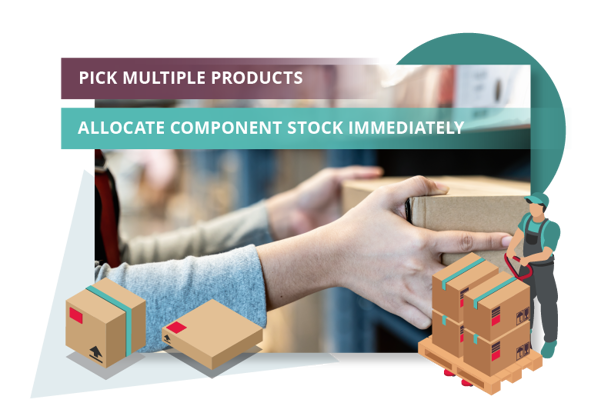 Automated kitting
capabilities
Mintsoft's 3PL fulfillment software has the ability to pick multiple products and build a kit out of specified components, as well as allocate component stock immediately in bulk.
Costing for clients is made simple with the ability to track the build costs of kits. 
3PL management system

for straightforward 3PL invoicing and accounting

Probably the most time consuming aspects of manual 3PL invoicing is billing for shipping costs. Instantly send your clients calculated invoice data to your accounting software of choice with a click of a button using Mintsoft's accountancy API integrations. This process virtually eliminates any re-keying of manual accounts data at any stage of the process, improving efficiency by removing the risk of duplicated data entry and by having easy access to information from a centralised location.


Simplified shipping costs
With Minsoft's 3PL warehouse management software, shipping costs are all handled instantly and automatically, saving you time and reducing errors. Pricing can be set up per client, based on country, zone or postcode or the weight and dimensions of the package using either a straightforward 'per parcel' calculation.


Unrestrictive models
Mintsoft offers a variety of pick and pack charging models to choose from when billing clients, including % of revenue, 1st and additional item and many more. You can also bill per unit, carton or pallet pick and each client will have their own rate table, making it easier to manage.

Hassle free storage charges
Multiple charging methods are available through our 3PL management software solutions for automatically calculating storage costs for clients based on different aspects. These include volumetric, stock management fees and location based charging. All are designed to maximise storage revenue for the client billing period.

Key 3PL management system features:
Pick & pack features
✓ Picking costs for item
✓ Picking costs for order
✓ Picking costs for SKU
✓ Picking costs for units
✓ Picking costs for carton
✓ Picking cost PCM
✓ Picking costs for pallet
✓ Packaging charges
Courier & storage features
✓ Channel tier pricing - charging differently for Wholesale or Web Customers for example
✓ Courier pricing - per KG
✓ Courier variable uplift pricing
✓ Storage charges PCM
✓ Storage charges by pallet unit
✓ Storage charges - fixed rate
✓ Storage charges per unit
✓ Storage charges by location type
Billing features
✓ Highest point location type charging
✓ Additional invoice charges
✓ Recurring billing items (automatic daily/weekly/monthly charges)
✓ Miscellaneous or Ad-Hoc charges
✓ Rework charges
✓ Kitting charges
✓ Goods in charging
✓ Charging in client's currency
Easily list your products
With the multichannel listings capability built into our 3PL management systems you can quickly and easily list and sell your products on the biggest online marketplaces, as well as bulk update your listings from a single source of truth.
Find out about our Multichannel Listing Software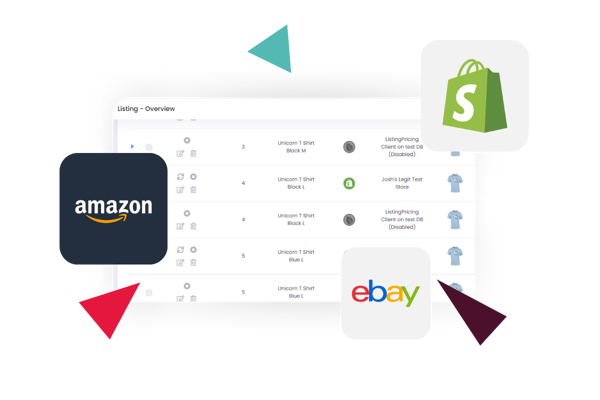 3PL software FAQs
Get in touch today if you have more questions about our 3PL solution and features.

3PL software is a system or solution used by 3rd party logistics companies. 3PL management systems are used to manage the entire 3rd party logistics process, including sales, marketing, operations, fulfilment and finance. 3PLs are focused on providing their clients with an efficient logistics solution and 3PL software allows them to automate and streamline their operations, leading to faster fulfilment times and greater efficiency.
3PL warehouse management systems are used by 3PL logistics providers to effectively manage the complex nature of warehouse operations and fulfilling orders on behalf of clients. 3PL management systems allow for a complete overview of the warehouse, inventory and courier relationships from one easy-to-use, centralised platform that can be seamlessly scaled and integrated with the majority of shopping platforms. An effective system will benefit both the 3PL and client by ensuring accurate data and provide insights to help inform commercial decisions.
Third-party logistics (3PL) is the process of outsourcing your logistic processes to help with E-commerce fulfilment. Many online retailers are looking to do this as it eliminates the strain of fulfilling orders at scale because a 3PL partner will take care of time-consuming processes such as inventory management, warehousing, and fulfilment. This type of service is not only more cost effective than doing your own logistics, but allows online retailers to save time, allowing them to focus on other areas of their business and most of the time, is more cost effective too.
3PLs offer a large source of support for small-medium sized businesses when it comes to supply chain management. Partnering with a 3PL not only offers an extra layer of support, but mitigates risks and removes errors too. When unforeseen circumstances pop up, such as shipping delays or inaccurate orders, a 3PL is responsible for making alternate arrangements to fulfil your orders as quickly as possible. You'll also be protected in the event of damage or loss of goods – which is a great piece of mind for smaller businesses.
Every E-commerce business is unique, and therefore so are the logistical needs of each. Whilst some online retailers might only need support with fulfilment, others may need support across the whole process; from a customer placing the order, right through to the order being shipped. So, make sure you do some research into what services a particular 3PL offers before committing to them. Opting for a 3PL which has invested in technology to provide automated processes can have many benefits for online retailers – including enhanced customer experience. Mintsoft gives 3PLs real-time visibility and traceability of their client's inventory.
3PL warehouse managers often provide a wider range of services than just logistics, such as warehouse management software and inventory management. The advantages of using 3PLs over doing logistics in-house include cheaper rates, better customer service, more reliable deliveries, the ability to serve international markets, and increased efficiencies.
3PLs are used by different companies who want to move their inventory. Some of the companies that use 3PL are Amazon, Coca-Cola, Nestle, etc. Using a software solution is essentially mandatory these days, especially where multiple clients are involved and customer satisfaction must be maintained.
A business that is interested in using 3PL services should have a good understanding of its current business model and what benefits the company will receive from utilising this new process. 3PLs are the perfect solution to load volume for companies that are experiencing high volumes of customer orders.
Latest Mintsoft Blog Posts