Introduction
Shipping can be a time-consuming job that takes up a lot of resources as your business grows. Luckily, Mintsoft offers software to make this job easier for you. Shipping management software is an excellent way for small businesses to handle shipping and fulfilment tasks. With these tools, company owners can ship orders quickly and easily without having to spend a lot of unnecessary time and money on logistics. Think about it - you use software to manage your shopping cart, your social media, your mailing lists - it makes perfect sense that you would enlist help in optimising your shipping process too.
Shipping scheduling software is often used by delivery organizations, courier companies, import/exporters, and those conducting fulfilment via multiple carriers. They can help streamline the various parts of the process such as tracking, customs, billing, quotation and routing. Shipping software goes by many names in different guises depending on the application and can be known as Logistics software, Warehouse Management system software (WMS) or freight management software in the US.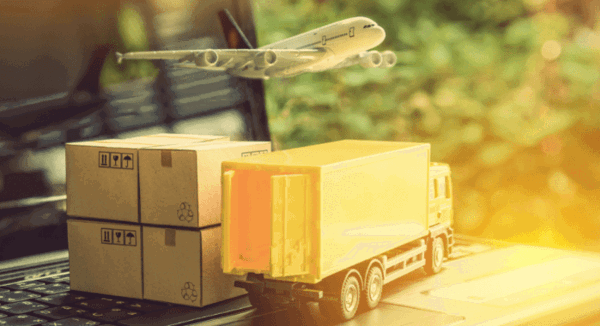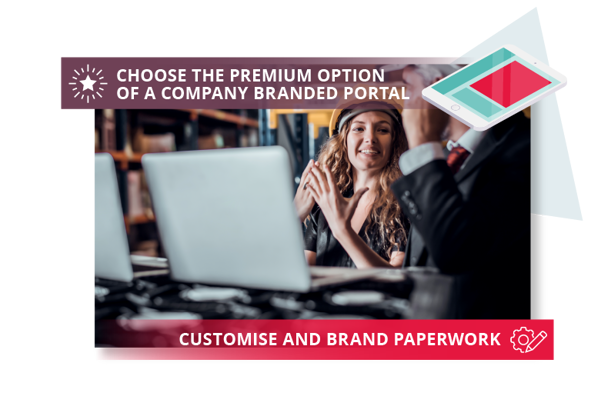 How does it work?
All transportation management software organizes and manages the shipping of your merchandise to your customers. Delivery software can integrate seamlessly with your chosen e-commerce platform to make the shipping process smooth and stress-free - one less logistic issue to take care of. These management tools offer many useful features to support your business in one easy centralised hub; these features can range from bulk label printing, to return management, to ship or fleet management as well as handy tracking notifications that keep your valuable customers up to date with their order status.
Benefits
Now more than ever, with the Covid-19 pandemic bolstering the e-commerce sector, delivery is a prominent factor in customer satisfaction. With 79% of customers saying they would switch retailers due to better delivery methods, and 52% saying fast delivery options are in their top two most important purchasing factors, efficient shipping is something you can't afford to cut corners on. Shipping has become a major extension of your brand, with major organisational mishaps holding the power to deter customers from your company altogether. After perfecting your branding, your store experience and your product selection, nothing could be worse than losing customers over an overlooked shipping system.
With shipping management systems in place, you can make your business much more economical and make large scale shipping operations a breeze, ensuring packages are delivered securely, promptly and tracked by both you and your customer.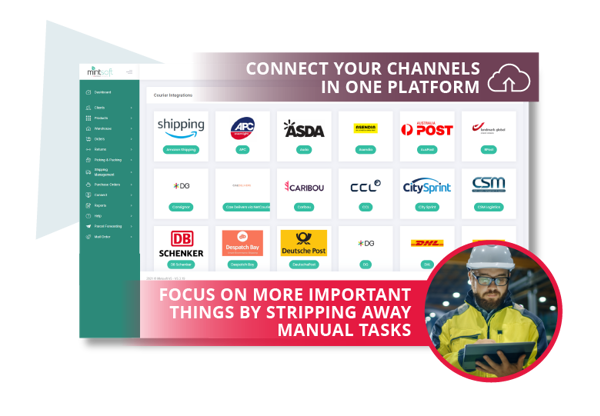 Features

Choosing the right parcel management software can be a complex task. The features that the software has should work well for your company, and should also provide solutions to common problems. Which essential fulfilment features should you be looking for and what do they mean?
Free Shipping
Offering free shipping often increases sales conversion rates and lowers the rate of cart abandonment, which naturally leads to an increase in customer loyalty. Of course, offering free shipping will come at a cost to your business, however, you can easily offset these costs with two simple methods:
Factor shipping costs into the price of your product - a simple yet effective method. A proportionally large delivery charge can be enough to cause a customer to abandon their cart. £205 with free shipping oftentimes sounds more palatable than the indignity of being charged £5 for delivery after already spending £200.
Offer threshold-based shipping rates. Not only do your customers have the attractive option of free delivery, but this method also incentivises them to purchase more from your store in order to sidestep a non-refundable delivery charge.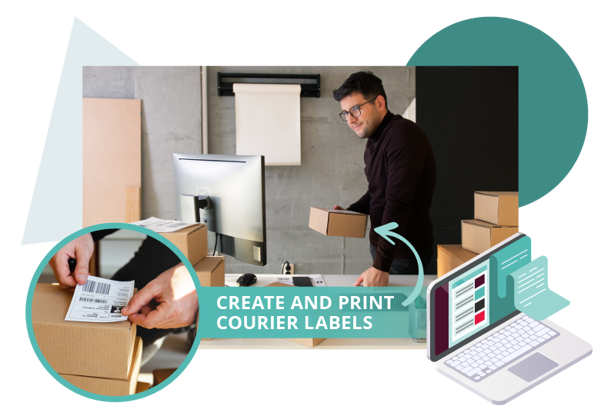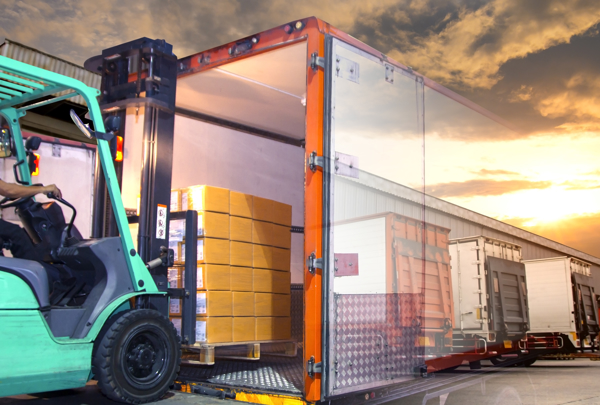 Express Shipping
Providing options for expedited shipping, even at an extra cost, is invaluable in today's fast-paced world. Your consumers know several of your competitor retailers could have a version of your product on their doorstep in 24 hours for their last-minute, urgent purchases - don't lose them at the last step with rigid shipping options! Some people are prepared more than you think in exchange for fast service. As more people expect 1 day delivery, you should at least be able to offer it, even if expensive.
Flat Rate Shipping
If you use flat-rate shipping, your business is charging a fixed delivery rate regardless of the weight, size or product quantity of your order. At first glance, this may seem the easiest and quickest option, however, flexible and tailored shipping rates are much more appealing to consumers. Luckily, integrating shipping management software with your shopping cart makes tailored shipping rates easy to calculate and monitor, as will be discussed in our final shipping option below.
Real-Time Cost Shipping
Integrating your shipping software with your e-commerce software will make it easier to offer your customer personalised real-time carrier rates at checkout. This will tailor the shipping costs according to the recipient's location and timeframe preferences, making the overall customer experience far more streamlined by giving them freedom of choice. This is a great feature for businesses offering international shipping to their customers around the world too.
Branding and customisation
While not technically a shipping essential, branding and customisation are great marketing tools that go the extra mile when it comes to promoting customer loyalty. 60% of consumers have said branded packaging makes a product feel more high-end, with 40% saying they would be more likely to advocate for the brand in future. High perception of trust and quality is a key ingredient in running a successful e-commerce business, where your consumers aren't able to judge your products in person before purchasing.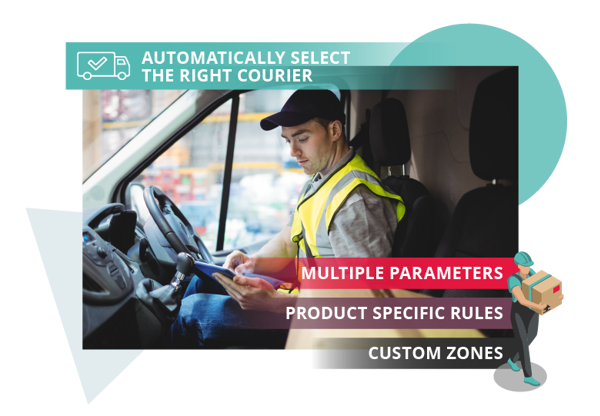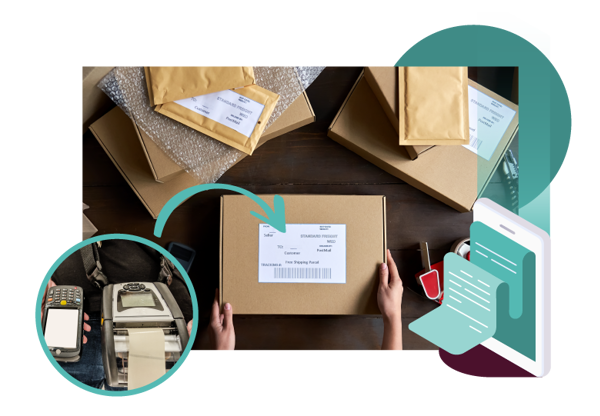 Bulk Printing
Bulk label printing is an essential feature to look for in your shipping label printing software of choice. As your business grows and scales up, the option to bulk print hundreds of branded labels and packing slips will be an invaluable time-saver as you grow ever busier.
Peace of Mind
With a tracking number, customers are able to keep an eye on their package, minimizing any worries about where it is, when it will arrive, whether they will be in to receive it without having to take time out of their busy week to sit around and wait for it to arrive.
Customer Service
If your customer is able to keep an eye on their parcel's whereabouts, it will save your customer service department a lot of time and stress trying to provide information for constant panicked requests from the customer about the location and status of their order.
Recovering Packages
A tracking number will help your company a great amount in the event of any missing parcels. Being able to track every stage of the shipment - from fulfilment centre, to local depot to customer - gives you the insight needed to understand at what stage of shipping your parcel disappeared, and makes recovery a more efficient process for both your business and the courier.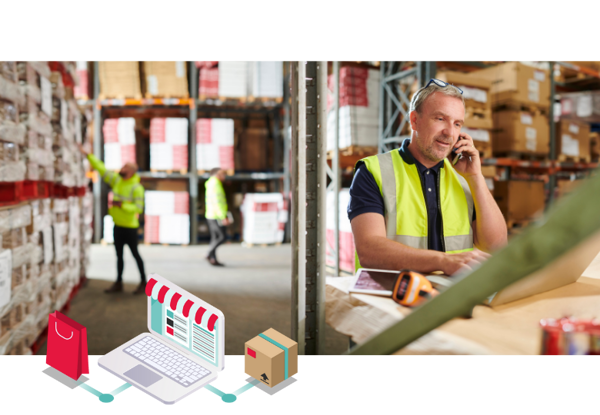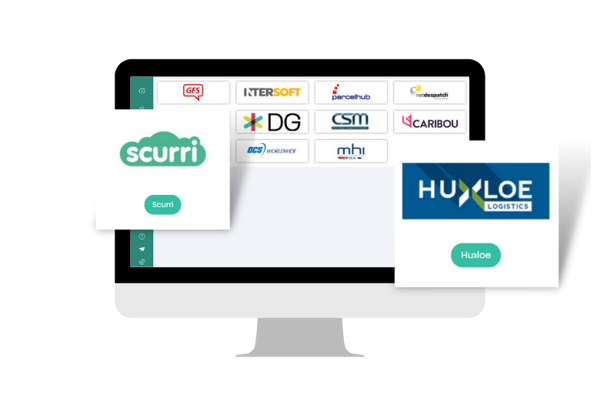 Delivery Updates
As well as updating your customer on the location of their order, a tracking service will also provide valuable information about their order. A service that keeps your buyer informed about the expected delivery date (some couriers even offer a time slot) allows your customer to go on with their week without worrying they'll miss a delivery. As well as this showing your respect for their time, it also provides an air of transparency around your business logistics - an important factor in building trust and customer loyalty.
Courier Discounts
Outsourcing your deliveries to a shipping management system integrated with multiple major couriers can often result in discounts with these parcel carriers. As well as benefiting from bulk order discounts, in the same way you would from a wholesale market, the smart shipping calculations at check-out can work out the lowest cost of shipping for both you and your customer based on time constraints and location.
Multiple Fulfilment Solutions
If your business is selling on multiple marketplaces - Amazon, eBay, your own e-commerce site for example - delivery and fulfilment of inventory across multiple platforms can get confusing. Shipping management software brings all these order placements into one shared hub and does the organisational work for you in order to streamline the process and save confusion. Other aspects of shipping that complicate the fulfilment process include the shipping time frame (overnight delivery, no rush delivery etc.) and cross border shipping. To organise all of this manually is a mammoth task, and one mistake somewhere in the chain can derail the whole operation, allowing smart software to automatically coordinate and group your orders with their most suitable fulfilment solution will simplify your logistics chain so exponentially that you'll be shocked you ever lived without it.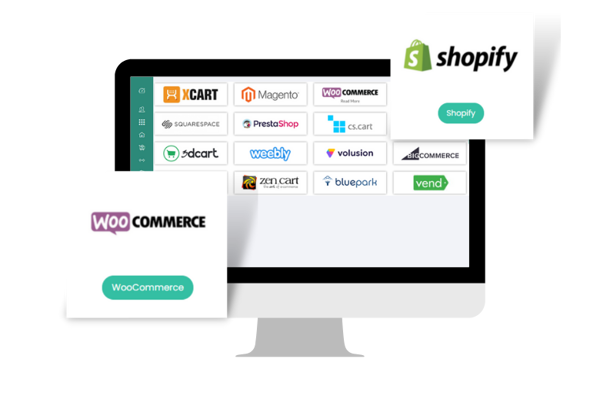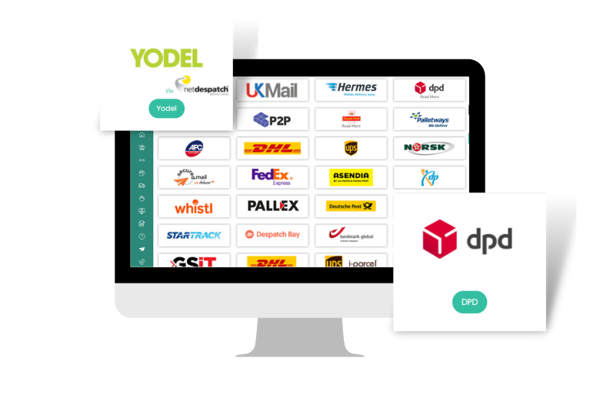 What is Multi-Carrier Shipping Software?
Having your E-commerce or warehouse business integrate with a shipping provider is great, but what if you could just as easily connect to multiple couriers and automatically find the best route for your package to take? Especially for long distance and cross-border delivers, managing multiple parties can become a necessity, but with so many different possible ways for your parcel to get to its destination, how do you feel confident that you're picking the right one? Enter multi-carrier shipping software.
Why should you choose multi carrier management software?
There are so many benefits that once you have a software like this on your team you will wonder how you ever did without it. Benefits include:
Shipping process gets cheaper and faster
Delivery turnaround time is reduced
Shipping experience improves
Your customers get faster deliveries
More delivery options to win customers
Easy returns process
Extra options such as delivery to pick-up points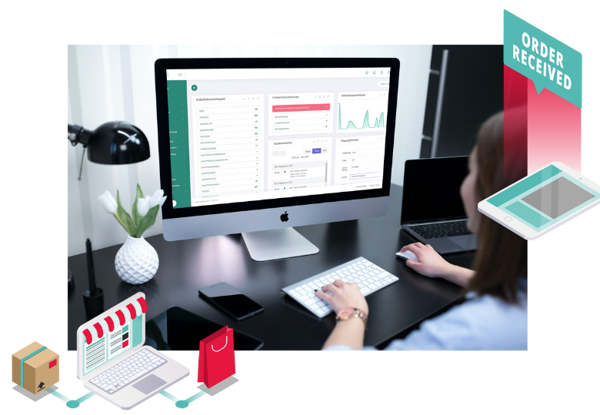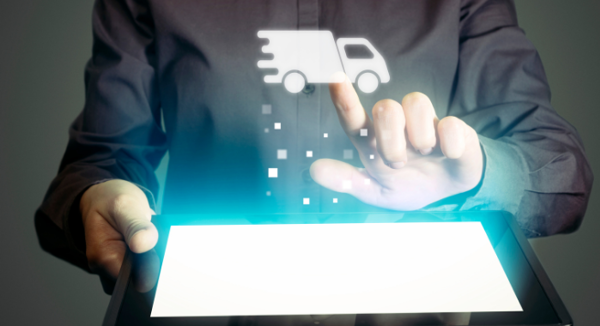 Integrations
Integrations may sound fancy, but simply, they connect multiple platforms into one centralised system. Integrations serve multiple functions that can be utilised across every department of your e-commerce business, from accounting to marketplaces and more. By investing in software with a wide range of integrations, you save yourself hours of wasted time spent on manual processes.
By automating a wide range of business functions you will see an increase in productivity, and an encompassing view of your customer and product journey lends itself to an overall more seamless customer service experience. With an integrated software solution, your business will be easily scalable as it develops and grows, with the integrations simplifying your software needs by maintaining a core management system and connecting third party applications when extra features are required and released. Overall, choosing a carrier integration software with a wealth of integrations will streamline your data and boost the functionality of your business operations.
Pricing
Mintsoft pricing is designed to scale with your business as it grows. Our shipping management software is included in our entry-level pricing model, meaning that for just £150 a month you can have your deliveries fully integrated and optimised alongside our marketplace integrations system. If you're still not sure whether Mintsoft is for you, give us a whirl by booking a demo with us and we'll show you exactly what we have to offer.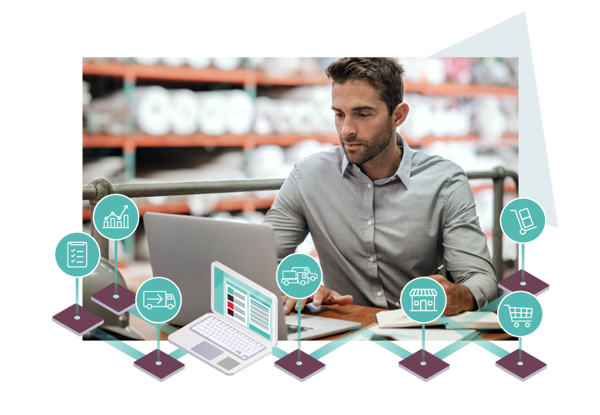 What is the best shipping management software?
The best shipping management software is the solution that fits your needs most accurately, at a commensurate price, performed by a trusted team you can call on for support.
In summary, good shipping management software has:
Label printing
Tracking
Integrations
Keen pricing
Customisation options
Return management features
Reporting tools
Great support
Mintsoft Shipping Software has all these features and more - please get in touch with us today for a free demonstration of exactly how we can make your business processes simpler, easier, faster and more robust. Make people happy - choose Mintsoft today.