An introduction to order management systems
From inventory management and fufillment tracking to analytics and reporting, order management involves multiple complex processes which must seamlessly align if you are to deliver an excellent customer experience. 
Rather than wasting valuable time completing these processes manually, businesses looking to grow are turning to order management systems to automate their daily activity. But what exactly are order management systems and are they really necessary to scale your business?
To help give you a complete understanding of everything you need to know, this guide will cover: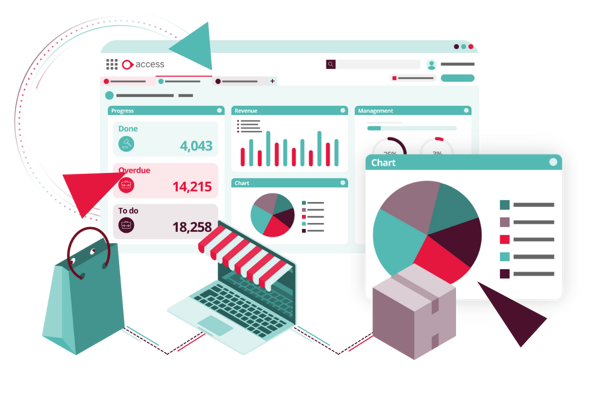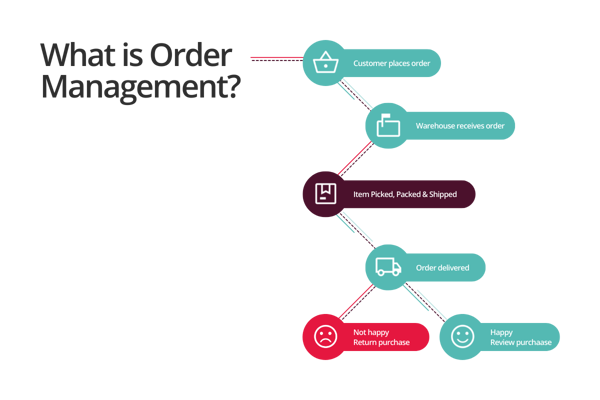 What is order management?
Order management can be described as the process for the collection, processing and fulfilment of orders that happens in the running of a business. It can include everything from capturing customer data, printing the labels, order routing, returns and in some cases the invoicing and payment – everything from an order being placed to a satisfactory resolution.
In the past, order management relied on time-consuming processes such as manually updating static spreadsheets. Nowadays, those processes are outdated and can't support modern-day retailers and warehouses the same way they used to. That's where effective order management systems come in.
An order management system (OMS) enables businesses to manage the lifecycle of an order in a structured format. It is able to track information and process each element through order entry, inventory fulfilment, sales and service. The aim of order management systems is to deliver products to customers as quickly as possible. They monitor every item in their order from shipment to arrival at their front door, with any returns that might follow.
Order management software is put in place to enable operators to manage and track orders that come from various fulfilment points and arrive through distribution channels. They speed up automation for service providers and collect all the data they have in a single user-friendly interface.
Online OMS solutions have not only become indispensable but have become a new standard requirement if your business has ambition. Real-time data is an integral part of an effective, distributed order management system and making good use of it can be a competitive advantage. Data accessible via spreadsheets and the like is inadequate, outdated and often more time consuming and error prone than employing a more modern, integrated solution such as Mintsoft.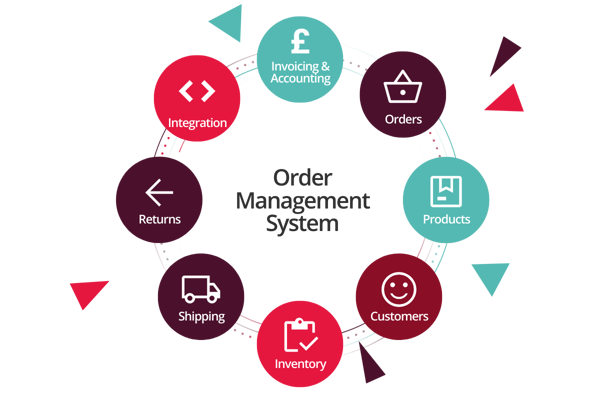 What does an order management system do?

Regardless of the size or nature of your business, an OMS must fulfil certain basic functions. How complex you need the OMS to be is completely dependent on the firm and the level at which it operates. B2B e-commerce for example may contain different nuances when compared to FMCG commerce. That's why certain companies may need more comprehensive systems than others. 
The basic functions that all levels of OMS should have are as follows:
1. Order Tracking
The ability to track and monitor orders may be the most important basic function of an OMS. Once your business starts its growth, it will need a system in place to handle and collate orders, especially when your firm is responsible for sales through multiple channels.  
Functionally an OMS will allow a streamlined monitoring service for both customer and vendor. For example, regular updates on the progress of shipment can alleviate concerns and reduce customer queries. In fact, a survey conducted in 2021 revealed that technologies enabling real-time order tracking were the first priority for omnichannel retailers. 
Having one place to go to look for stock levels, order progress and customer details makes a huge difference when it comes to efficiency and productivity, with the added benefit of drastically reducing errors and increasing opportunities to cross-sell. Communication between staff will increase, meaning order statuses can be checked, relevant changes can be made, and the ability to reach out to customers if there are questions, delays or opportunities will become much easier.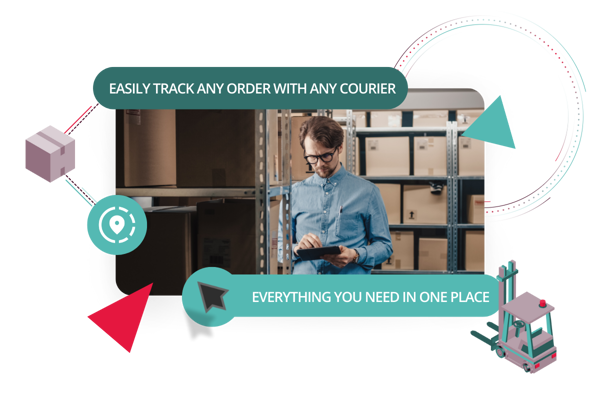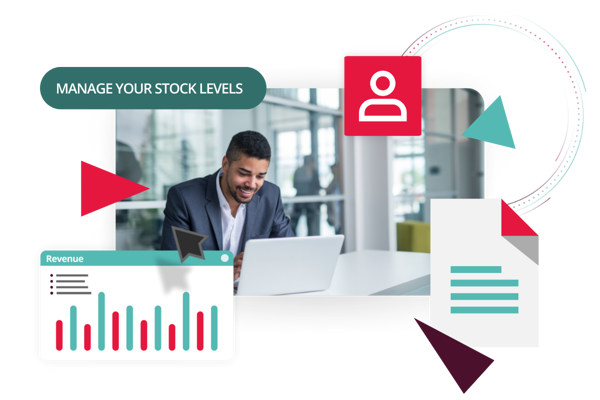 2. Inventory Management
When orders are placed and fulfilled for physical goods the stock levels (inventory) will change. If you are selling on multiple websites or have multiple clients sharing space in your warehouse, things can get tricky rather quickly. Inventory management is essential when a rapid flow of goods takes place in a pooled resource environment. When you aren't able to accurately measure inventory, effective warehouse management becomes difficult and a whole host of issues can crop up. 
Overselling:
The acceptance of orders for products that you don't have the adequate stock level to fulfil is known as overselling. This can lead to needing to cancel orders that have already been placed by customers. It's quite unprofessional and if it happens regularly, how many customers will you lose? 
Overstocking:
Overstocking is the opposite problem whereby you do not want to be short on products and end up wasting valuable warehouse space and capital. By employing such guesswork it is quite likely you will be left with stock that goes to waste as often stock depreciates, spoils or is less in demand as time goes by.
Forecasting:
Unfortunately, a study found that 54% of surveyed sellers did not have forecasting software, which more than likely results in issues with inventory down the line.
While both the above concerns are easy to imagine, it is harder to imagine the positive effect that having accurate forecasting could do for your business. Without the correct global inventory stock level figures, it's harder to understand customer order demand. With the numbers in front of you, you can have confidence to put more effort into your seasonal ranges, for example – or instead to prioritise your efforts elsewhere as the case may be. 
An OMS will simplify your inventory tracking process, provide the ability to spot problems and opportunities, and reduce errors and the lost time and money that goes with them.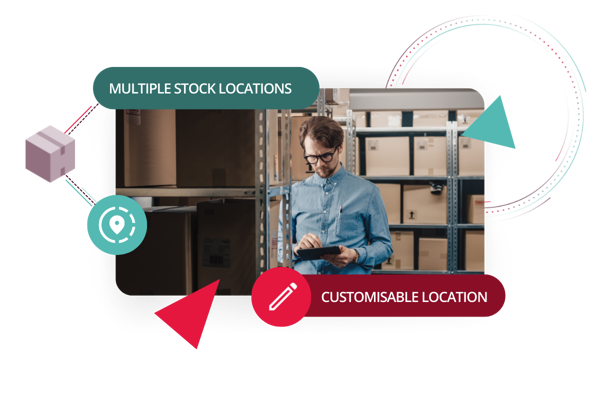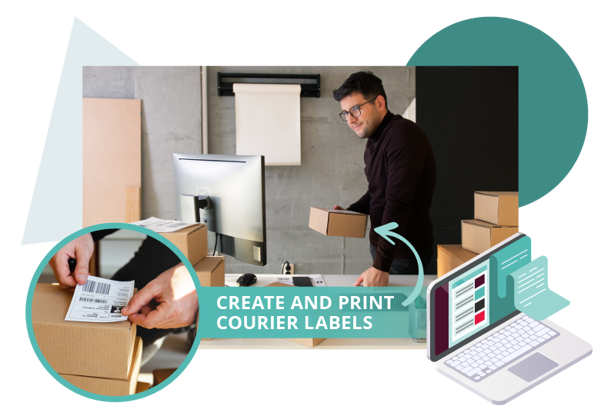 3. Fulfillment
Fulfillment is getting the package from the warehouse to the customer. This usually involves finding the stock, packaging it, arranging for the best delivery options and attaching labels. You might be able to picture warehouse workers with mobile barcode scanners, documenting each step of the process. This is how the data is fed into an order management software system such as Mintsoft. 
Armed with this data, you will gain total oversight into each of your orders. You will know how long they take to arrive, where problems are arising and help make lost packages a thing of the past. 
4. Returns
Nobody is thrilled with the idea of returns but an OMS makes it as painless as possible to deal with them. It does this in a way that reduces customer dissatisfaction and eliminates as much wasted time and effort as possible on the part of the retailer or warehouse manager. Utilising a single software system, you can easily resend or refund with minimum disruption.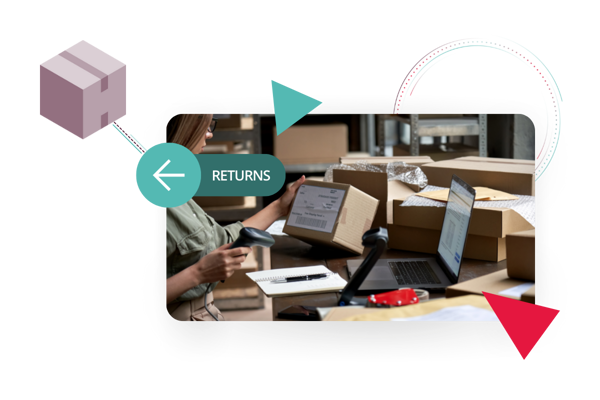 Example order-fulfilment process:
A company receives a sales order from a customer. 
The order is then entered into the company's system and the order process begins.
Customers will receive notification that their order has been accepted.
The order is shipped to the closest storage centre/warehouse.
An employee will pick the order. 
The order is prepared for shipping with shipping labels.
The order is then shipped.
The customer is notified of the delivery being shipped.
The order completes its journey at the customer's chosen delivery location.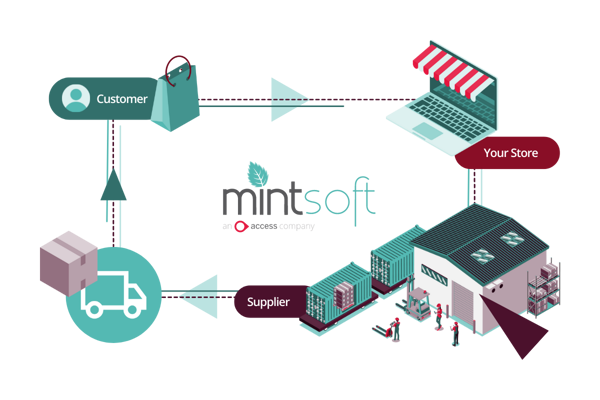 5 Benefits of an OMS

OMS software is designed to make compliance as efficient, cost-effective and automated as possible. Read below or learn the 10 key benefits of an OMS in our blog.
1. They are built for flexible growth
Typically, an OMS is built with independent functions separated by individual tasks, so each component has the information necessary to facilitate its own work in the overall function of the system. They are designed to interface and integrate smoothly with each other to create a smooth, seamless operation.

These systems are designed to be scalable, along with plenty of options for freestanding modulus to be integrated into the existing system to provide additional capabilities and functionality.

Because OMS software is designed to act as a shared interference across the supply chain, from shipping and in-store processing to back-end manufacturing and customer capabilities, the interface used through the journey can change in order to fit the needs of its user, as do the capabilities that are attached.
2. They are streamlined for synergy
When an order has been cancelled by customers or retailers, inventory quantities change, or the customer's orders are eligible for drop-shipping from nearby fulfilment centres, the system knows immediately.

Employees are only able to see what is directly in front of them, while an order management system is able to connect and communicate real-time data between each system to reduce errors and make sure no mistakes are made. It links data together from carriers, drop-ship locations, suppliers, and more to make sure every member in your supply chain is interfacing efficiently and effectively.

As a result of this, research has shown that warehouse workers feel automation helps them produce higher quality work and frees up their time to focus on more interesting work.
3. They offer improved customer experience
Transparency into the shipping and fulfilment process means customers are now able to know when their package is being received, shipped, and delivered as well as any issues or delays that may crop up during these processes. If issues do arise with an order, customer support can now be integrated into the OMS which will allow support agents to access cart and order history.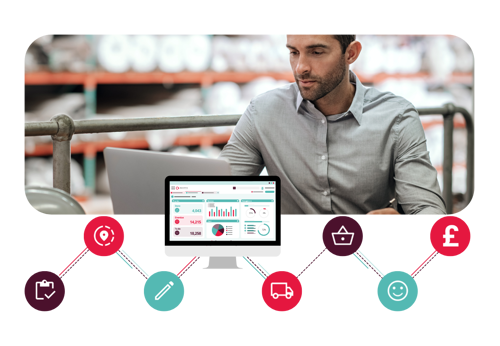 The system is also able to intelligently source orders, meaning that orders can be shipped from the closest fulfilment centre saving on shipping costs and increasing delivery times. It also enables drop-shipping as an option, for stock that is not internally stored can be shipped directly to customers when needed.


4. They quickly spot bestsellers
OMS systems automatically organise all of the statistics and insights that show product and marketplace popularity. These insights can prove crucial to business growth, as they let you see what areas would be worth investing more stock or attention towards. 
It also lets you uncover any unusual trends that might arise, so you act accordingly. This is something that would prove invaluable during unforeseen wider market conditions, allowing you to adapt most appropriately for your business.
5. They process orders 24/7
Having an OMS means you can ensure your marketplaces are 'staffed' – even when you're not there. Orders that come in after you step away from your computer can still start the fulfillment process, by updating your inventory, taking payment and creating shipping labels. If you use a fulfillment house, this information can automatically be sent onto them, without you having to be near your computer, resulting in fewer delays and improved speed.
When smaller online retailers are competing in a world that contains a lot of 'big fish', it's essential they make gains wherever possible. An OMS allows your brand to grow a solid reputation, by competing in terms of speed and availability.
Types of order management system

As no two businesses are the same, an order management system that works perfectly for one retailer may not provide the functionality needed for another. 
Depending on the size and requirements of the business, there are different types of order management systems to choose from. These include:
1. Manual Order Management
Manual order management is the process of handling orders from start to finish without the aid of automation or technology. This means that all steps in the process, from taking the order to shipping it out, are completed by hand.
Due to the complexity of the fufillment process and the risk of costly errors, manual order management is only recommended for very small companies who are not yet looking to scale. A master spreadsheet would be used to store order details, a particularly time-consuming process which cannot be easily integrated with other platforms or sales channels.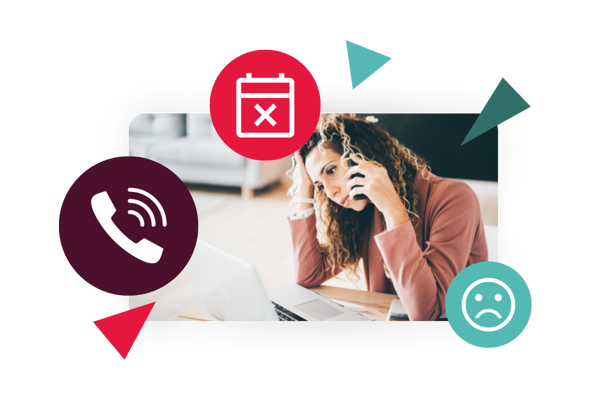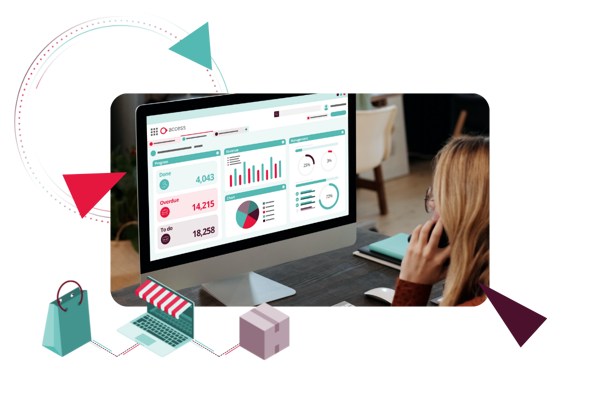 2. Order Management Software
As we've discussed, an OMS will act as a centralised platform to manage data and the complete fufillment process using technology and automation. Software providers, such as Mintsoft, may also include inventory management and warehouse management software, helping to align several processes and reduce the risk of miscommunication. Already, this is a huge improvement on manual order management. 
An OMS is usually the most popular choice for businesses, especially if you can find a system that can be easily integrated with other solutions, such as marketplaces, couriers and accounting systems. 
3. Enterprise Retail Platform (ERP)
Enterprise retail platforms (ERP) are most often used by very large businesses with multiple locations and a large number of SKUs. They are used to manage all back-office functions from HR and payroll to customer relationship management. 
Essentially, an ERP helps to reduce the risk of siloed data and ensure data integrity. This is achieved as all aspects of the business are tracked and stored within the system, with departments able to access data when they need it. 
For an ERP to be successful, the workforce will need to receive full training as the system can be difficult to use due to its size and complexity. Additionally, an ERP will only work if information is freely shared between departments, without resistance.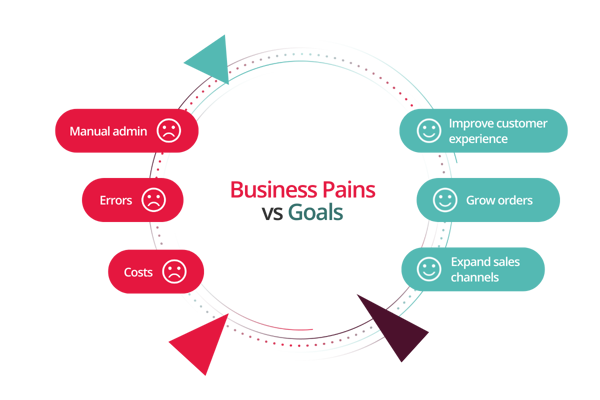 Every company is different and whilst you may see signs it's time to change your OMS, there are many software solutions available and the quickest way to find out which is the best for your business is simply to get on a quick call with one of our experts. They will quickly identify your particular needs and if Mintsoft is the right choice to address them.
However, there are some key considerations and steps you need to take when choosing an OMS:
Define your business goals and priorities. Think about the different parties who will be involved with order management, from suppliers to customers, and the different needs that they have. Define goals to help refine your search.
Create a request for proposal. Informed by your goals, create a detailed request for proposal (RFP) that you will send to OMS suppliers. Include information around existing software, order volumes and essential information needed for your order management.
Submit your proposal and consider your options. Read through the proposals given to you and consider whether they are the right fit for your business. Do they provide real-time tracking? Are they scalable? Will they have you manage orders across multiple channels and locations?
Read our guide on how to choose the best ecommerce order management software to learn more.
Mintsoft is a cloud-based order fufillment software that has been designed from the ground up in order to help you streamline your order processing for those in online retail and 3PL. It's a great solution to integrate all your orders from various online shopping platforms and multiple sales channels, allowing you to manage the full dispatch process from picking, packing and shipping. 
Book a 1-1 demo and we will show you why we think our order management system is the best! If you're still unsure, read our FAQs below to find out more. 
Demo
Businesses of all shapes and sizes use order management systems to streamline their order management. The system will be used daily by sales departments and logistics teams to fulfill orders and ensure supply meets demand.
Companies without OMS in place can struggle to cope once they begin to scale their operations. Order processing can start to break down, data entry takes longer, and critical errors start to pop up more frequently. It's at this point where businesses should consider looking for an order management system – software specifically designed to centralise order processes across every sales channel and fulfilment centre. This will help to automate the workflow and help control the customer's experience.
Enterprise resource planning (ERP) software is a type of business management software that helps businesses manage and automate key back-office functions, such as accounting, human resources, and supply chain management. OMS is order management software that specifically helps businesses automate and streamline their order processing and fulfillment operations.
A good order management system should be able to streamline and automate a business's order processing and fulfillment operations. It should also be able to integrate with other business software systems, such as accounting and CRM software, provide accurate tracking and ultimately automate typically manual processes.
An order management system is important because it helps to keep track of customer orders and ensures that they are fulfilled in a timely and accurate manner. It also helps to improve customer satisfaction by providing a clear and easy way to track the status of their orders.