The

shipping management system

with 150+

integrations



67+
Online shopping platform integrations
400+
3PL and Fulfilment customers
200+
Online retail customers
What are the benefits of an ecommerce shipping software?

Improve shipping times
Deliver customer satisfaction like never before by decreasing the time it takes to pick, pack and ship an order.

Increase order accuracy
Reduce returns, eliminate errors and stay up to date on the movement of stock and orders.

Enhance staff efficiency
Mintsoft shipping software tools maximise productivity from day one, such as being able to automatically print shipping labels 'on the go'.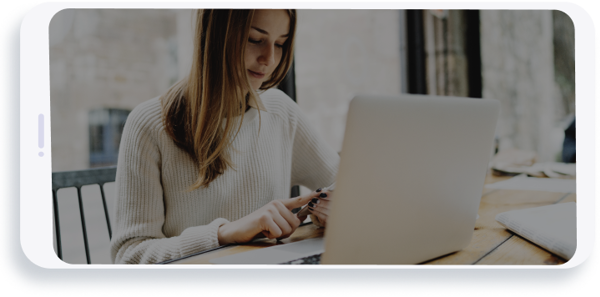 Unlimited courier integrations
Mintsoft shipping management software is connected to every major courier service in the UK, with more courier integrations being added regularly. There is no additional cost to setup or use any supported courier or multi-courier integrations.
✔ Seamlessly integrated
All courier shipments are produced in exactly the same way - making it easy to swap from one courier service to another at a moment's notice.
✔ Huge coverage
Every major courier service is now supported for UK and International shipping. New integrations for newly established courier services & resellers being added all the time.
Explore all integrations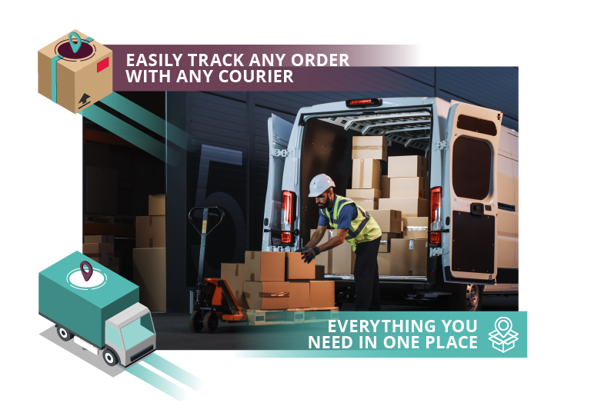 With our ecommerce shipping solutions, your business will automatically obtain tracking information from your chosen couriers, so it's ready at your fingertips as soon as you need it.
✔ Everything you need in one place
Easily track any order with any courier in one place: search by customer name, order number or post code to find tracking events directly on the couriers website.
✔ Channel auto-updates
All connected channels are automatically updated with shipment tracking information at regular intervals.
Easily integrate this with our order management system to reduce errors and streamline your shipping services even further. Our cloud based software saves both time and money, so you'll have more space to focus on growth.  
Find out more about our Order Management System
Smart shipping software rules
Configure your shipping management system to automatically select the right courier and service using Mintsoft's sophisticated shipping rules, such as:
✔ Multiple parameters
You can define the correct shipping service needed based on a number of parameters such as parcel weight, order value and destination.
✔ Product specific rules
Set product override rules so that specific products can be sent by different courier services for specialist needs - e.g. fragile goods or dangerous goods.
✔ Custom Zones
Create custom geographic shipping zones so that courier services can be selected by country or specific postcode. Surcharge shipping zones are also in place to manage offshore locations.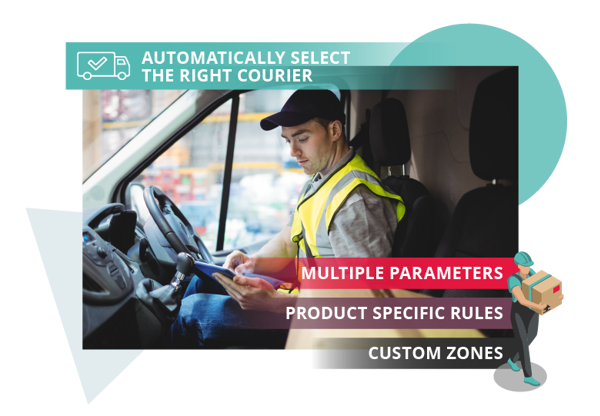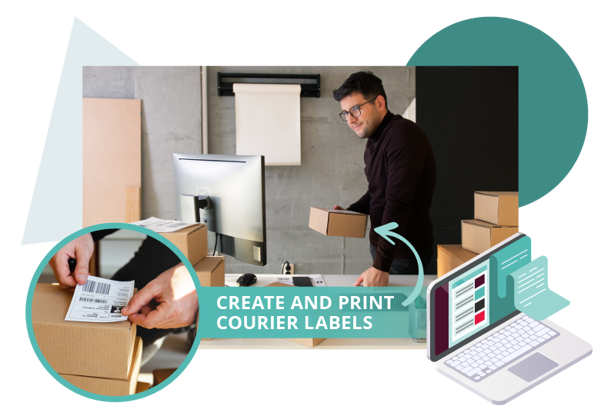 Automated shipping label printing
software
Creating and printing courier labels can be a time consuming task, but Mintsoft shipping software simplifies this, allowing you to get it sorted in just a couple of clicks for seamless cross border shipping.
Courier tool
Mintsoft provides you with a specially designed print tool so you can seamlessly print courier labels and invoices on various printers.

Commercial Invoice Data
We automatically provide all the commercial invoice data as well as produce commercial invoices for most Non-EU destinations. Some courier integrations even support paperless trade - meaning there's no need to print multiple copies of paper invoices!
What our customers say 



Our previous system was clunky, slow, and laborious when carrying out tasks such as transferring stock, but with Mintsoft tasks like this can be done in a fraction of the time. By automating tasks such as reporting and inventory tracking, we now spend a lot less time on admin and have also reduced the risk of information getting lost, or duplicating workload.
Martyn Newton, Group Operations Director at InterSend
Learn more about Shipping Management Software
Our guide to shipping management systems looks at what one is, the benefits of using a shipping management system and how one could help make your business more successful, before exploring the best shipping management systems in 2022.
Learn about shipping management systems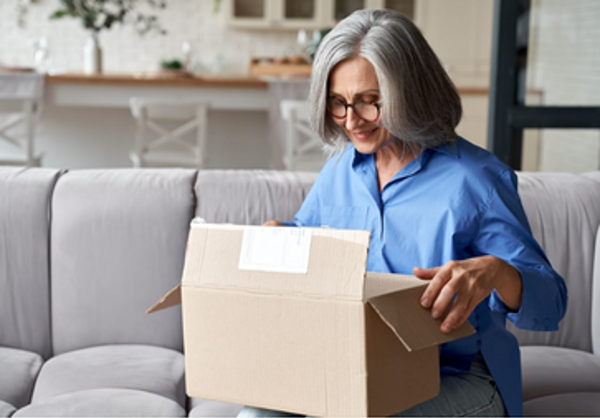 Shipping Software FAQs
Get in touch today if you have more questions about our shipping management software and its features.

A shipping software such as Mintsoft helps you easily connect your order and sales data with your shipping and carrier processes, increasing the efficiency of which you get your products out to customers. You'll be able to manage and ship your orders from one place, whilst being able to switch couriers as and when you need to, without hassle.
Yes! Our shipping management software simplifies and speeds up your shipping process from day one. No more wasted time logging onto courier systems to create shipments or manually typing out tracking numbers to e-commerce platforms! See our Shipping Management page for more info.
At Mintsoft we aim to give you access to as many channels and services as possible. That's why so many of our services, including our OMS and warehouse management software (WMS) systems, have an expanding range of integration partners. We have over 89 courier integrations and over 67 online shopping platform integrations, so your business can work in harmony with whoever you choose. Learn more about our integrations here. 
Yes, Mintsoft multi-carrier shipping software is a cloud-based order management system. Cloud-based is better for users as all the software is hosted, protected and updated by us. Never again will you have to worry about upgrades, downloads or compatibility errors. Fully secured and always up to date, you can access the service from anywhere you can get an internet connection.