Warehouse automation technology has the potential to transform the speed, flexibility, and efficiency of a 3PL's existing processes, as well as enabling them to adapt to entirely new business models and service offerings at scale. The traditional warehouse is starting to become a thing of the past, and smart warehouses are taking their place.
In this guide, we'll look at emerging warehouse automation technology trends, covering the following topics:
What is the future of warehouse technology?
3 smart warehouse technologies on the rise
What do online retailers need from today's 3PL providers?
The role of technology as a differentiating factor
How can warehouse technologies simplify and streamline operations?
How can warehouse technology reduce operational costs?
How will warehouse automation technology shape the future for 3PLs?
How Mintsoft can help you to implement warehouse technologies
What is the future of warehouse technology?
With key 3PL challenges and complexities including supply chain issues, driver shortages, and the rise in e-commerce, the expectations of the warehouse sector and 3PLs are ever-increasing.
The compounding effect of these challenges means that working more efficiently has never been more important. Being 'just a warehouse' is no longer enough; businesses and 3PLs need to adopt a forward-thinking, technology-focused approach that seamlessly connects people and services throughout the process. This is the rise of the smart warehouse.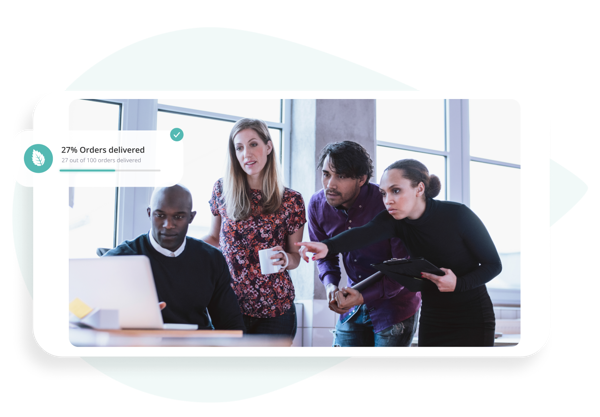 3 smart warehouse technologies on the rise
Here are some of the emerging warehousing technologies and process adaptations we can expect to see over the next few years:
1.
Small, localised distribution networks
The state of the e-commerce industry suggests that the huge premises known as 'mega sheds' may no longer be a viable model for international and national distribution networks. Instead, a shift to more localised operations may be more sustainable.
The logistics lessons of 'bottlenecking' caused by the halting of supply chains during the COVID-19 pandemic highlighted the drawbacks of huge warehouses, while consumers' desire for near-immediate deliveries mean that a new approach may be required to keep up with demand. Adopting local branch operations could offer more versatility, mobility and accessibility to inventory for businesses of all sizes.
Multi-tenanted warehouses are another option, where businesses can share a more cost-effective model, known as consolidation centres. Such warehouses are accessible locally and regionally to converging towns and dense urban populations nearby big cities.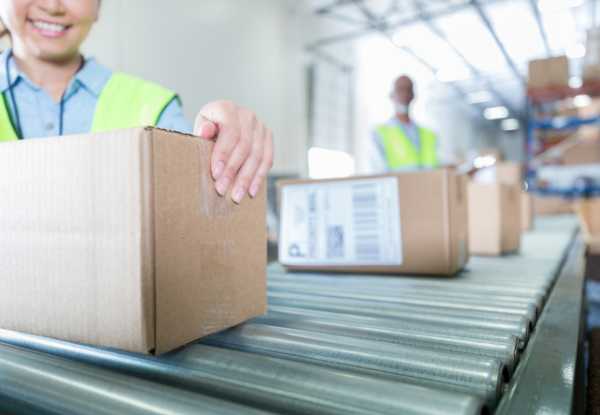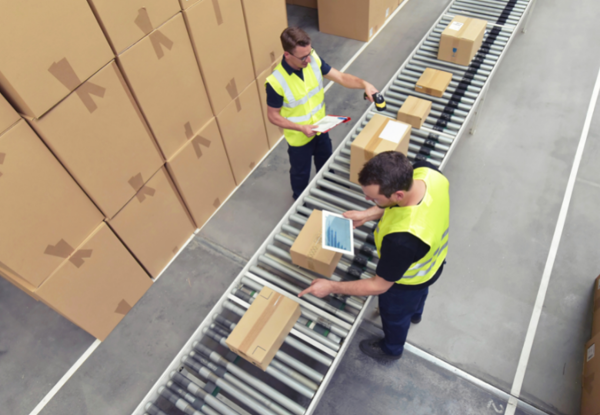 2.
Warehouse automation and robotics
A Forbes article titled 'Automation Is The Future Of Warehousing' highlights conveyors and sortations, AS/RS (stacker cranes), AMRs (Automate Mobile Robots) and robotic case picking as the most likely areas of breakthrough in warehouse automation technologies.
With the continued development of self-driving cars and delivery drones, customers' expectations may soon shift from 'same day' to 'same hour'. The result would be an urgent need to streamline warehouse technology and potentially transform how items are picked, how labels are printed, and how employees and machines work in unison.
If you're considering adopting warehouse automation technology but unsure whether the benefits outweigh the implementation costs, you may find the decision is taken out of your hands before long as competitors take the leap. The earlier you can move towards a smart warehouse model, the better able you will be to keep up with consumer demand and the pressure of competition.
3.
Digitisation and integration of processes
Data collection, processing and analysis is one area that is guaranteed to change for the warehousing sector. In fact, many businesses have already switched to fully digital data management systems, providing greater efficiency, security and accessibility across all daily operations.
Investing in a warehouse management system (WMS) will help to streamline your order fulfillment processes and optimise the daily running of your business. By harnessing API functionality, you can streamline processes and take control of everything in one place through reliable and fully integrable warehouse management software.
The warehouse automation technology trends to focus on will be the use of integrated tech to share information with other essential systems such as inventory management and accounting software, along with digital invoicing, which enables the automation of creating, sending and receiving invoices.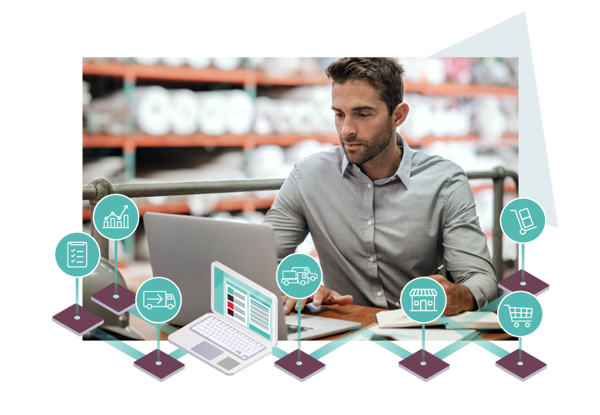 What do online retailers need from today's 3PL providers?
In a heavily digital-led era, consumer behaviours have changed rapidly. The "I want it now" environment, formed largely out of the so-called 'Amazon Effect', means many online retailers are changing their strategies to be able to meet their customers' 24/7 shopping needs. As retailers work to keep ahead of growing demand, they are looking to outsource their logistics and partner with a 3PL that can offer streamlined fulfillment and shipping solutions. 
In an era where competition is high, customer loyalty is hard to retain. Something as small as a payment error, missed order or delivery issue can be enough to lose even a long-term customer, so 3PLs need to ensure that their processes run as smoothly as possible to maintain successful relationships across all stages of the e-commerce journey.
Investing in warehousing technology allows 3PLs and warehouse operators to automate time-consuming tasks, improve efficiency and reduce operational costs. This results in a better overall customer experience for the end consumer while freeing up resources for other business-critical tasks.
Trend in action:
Mango Logistics
Prior to implementing Mintsoft, the team of Mango Logistics were spending a lot of time carrying out manual processes for simple administrative tasks – from gathering and inputting client data into their systems, to using spreadsheets to manage inventory. All of which were not efficient – and also opened the risk to inaccuracies due to human error.
"If it wasn't for Mintsoft, we wouldn't have been able to go down the route of offering same-day and next-day delivery at the cadence our clients needed – or transform into a full logistics and storage solution."
Henri Purvis, Commercial and Operations Advisor at Mango Logistics
Read the full case study
The role of technology as a differentiating factor
To stand out from the crowd as a 3PL, being able to offer services that your competitors don't is invaluable. Transitioning into a tech-led smart warehouse will transform your 3PL into a cutting-edge partner that will help e-commerce businesses to meet customer demand. 
Implementing warehouse automation technologies enables 3PLs to:
Optimise inventory across multiple fulfillment sources
Offer a variety of shipping options
Manage backorders, returns and exchanges
Provide a seamless end-to-end service
Ensure efficiency and cost-effectiveness for clients
3PL companies that automate their data systems stand a far better chance of forging sustainable client relationships. You may already have dashboards for real-time visualisation to track daily productivity, but a deeper overview with historic data that helps your clients to operate at improved efficiency can establish your 3PL as an invaluable business partner.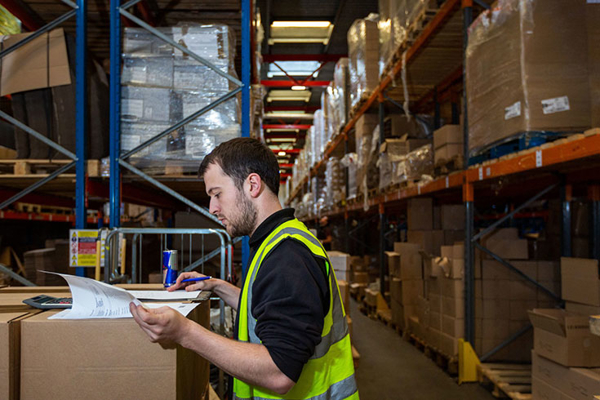 Trend in action:
Haul & Store
Since transitioning from a pallet storage solution to an end-to-end E-commerce fulfilment solution, the team at Haul and Store has taken on a second warehouse. As a result, they identified a need to be able to process more orders, without increasing staff count.
To be able to do this they needed a solution which would allow them to cut down the need for manual work by automating time consuming tasks and allow their data and information from different systems to work together. 
"Mintsoft has allowed us to bring on more clients and scale our business at the rate we needed. Implementing Mintsoft has not only allowed us to take on more clients and create enough demand to move into our second warehouse but continues to support us as we grow as a business."
Read the full case study
How technology simplifies and streamlines operations
1. Centralise key functions
Warehousing technology that integrates all key functions into a single location gives businesses a complete overview of the entire ordering process. Stock management, order processing and transportation optimisation are just a few of the steps that can be handled seamlessly through integrated warehouse automation technologies.
2. Analyse and predict trends
Real-time problems require real-time solutions, and smart warehouse technology allows you to analyse and even predict trends to anticipate the needs of your clients and prevent delays caused by supply chain disruptions.
3. Reduce costs
You can also protect your margins from rising costs and give your clients everything they want, including fast, free, branded shipping, by using warehouse automation technology to improve capabilities and offer a streamlined end-to-end service.
Trend in action:
Fulfillable
Off the back of expanding their current services, Fulfillable wanted to be able to offer a more streamlined service, as well as a professional looking platform that themselves, and their clients could use. They were looking for an Order Management System that offered all the features and services they needed, from one platform.
"Lots of time was spent on manual processes which Mintsoft has now allowed us to automate. Our ethos is to automate as much as we can so that we can reduce expenses by streamlining our operations where we can. Mintsoft has allowed us to do that."

"As the future unfolds more eCommerce business are founded by young entrepreneurs who have grown up with / are used to using technology for the every day aspects of their lives. Modern fulfilment needs to meet their expectations and ideas."
something Ben Chidzoy, Co-founder of Fulfillable, says is essential to the 3PL's survival.   
Read the full case study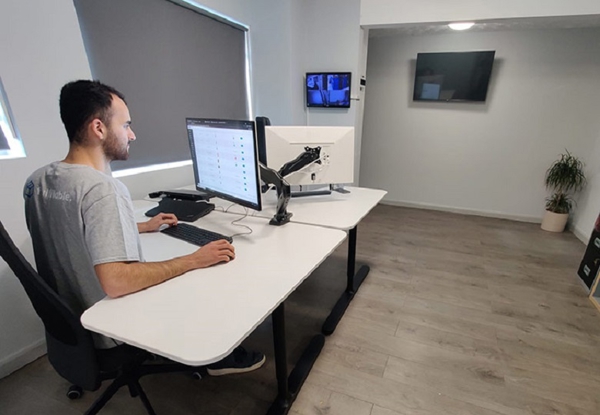 How can warehouse technology reduce operational costs?
There are a variety of different ways that implementing streamlined warehouse technology can help to reduce your daily operational costs. 

1. Improved efficiency
First of all, it allows your staff to work more efficiently, automating processes that would otherwise require time-consuming manual work. In turn, this uptick in efficiency will lead to greater fulfillment capacities, allowing you to expand your business and boost your profits.
2. Retain and upsell existing clients
On top of this, offering innovative smart warehouse solutions that your competitors aren't able to provide will attract more business, and help you to retain and even upsell existing clients. Using a cloud-based order management system allows you to offer real-time data sharing and 24/7 access from anywhere on any device, which is a level of support that can be sold at a premium and priced into a retainer.
3. Eliminate errors
There are also savings to be made from reducing or eliminating errors, which are typically made during manual data entry and the use of spreadsheets. Mistakes can be costly and affect your relationship with your suppliers and clients. Changing to an integrated system means that reporting, data collection and analysis isn't reliant on operators alone, helping you to send prompt, accurate information that supports and empowers your clients.
How will warehouse automation technology shape the future for 3PLs?
Technology and analytics are key elements in an industry that has been historically late to adopt new technological approaches. Warehouse automation technology provides a clear competitive advantage that enables 3PLs to help their customers to succeed in the marketplace.
Looking to the future, the 3PL space will continue to be very competitive. E-commerce businesses' expectations will grow just as their customers' expectations do, and the future is bright for 3PLs that focus on delivering greater value tied directly to their clients' success.
Investing in warehouse technology and automation enables 3PLs to thrive on change, leverage collaboration, and predict what may happen in the supply chain. By becoming an early adopter of warehouse technologies, you can promote growth for your own business while supporting the success of your clients and delivering exceptional customer service.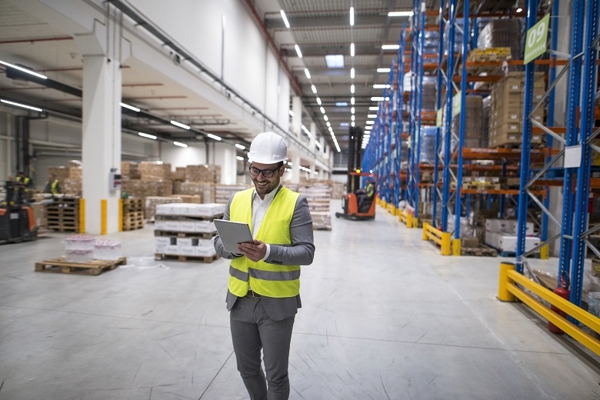 Trend in action:
CBF Group
CBF simply didn't have the software needed to support their transition into E-commerce fulfilment, and as a result were looking to implement an order management system. Due to its flexibility and many features and solutions, Mintsoft allows CBF to gain control of their overheads and tailor their fulfilment processes to their client's needs.
"As we grow, we need to be more adaptive with our roles and Mintsoft makes this easier to do. One client alone sends out more than 20,000 orders a month and Mintsoft offers a stable base for us to be able to manage our orders, and scale up as needed."
Read the full case study
How Mintsoft can help you to implement warehouse technologies
If you're looking to modernise your 3PL and adopt a smart warehouse model to meet and exceed your customers' expectations, investing in robust, adaptable warehouse automation technology is absolutely essential.
With 150+ integrations, including automated accounting and billing, Mintsoft's 3PL management system allows you to fulfil orders, send and track invoices and simplify 3PL charging, monitor inventory levels and keep on top of your cash flow – all from a single platform.
Book your free demo to see how digital warehouse technologies can help you to better manage and expand your business. Or, if you'd like to learn more about automation and streamlined software, read our guide on warehouse management systems.