The Ultimate Guide to

Automating Ecommerce

Fulfilment



Automate and track inventory, multichannel shipping, and sales reporting
Download the guide to gain valuable insights and strategies to support automating e-commerce fulfilment.
Online shopping has exploded with an estimated strong growth of 20.5% in 2021, pushing E-commerce sales to £185.22 billion*. This rapid growth has forced fulfilment operations into overdrive.
From click to customer stands a multitude of challenges and to ensure an optimal experience, multi-channel and online retailers must fulfil an ever-increasing order volume quickly, cost-effectively, and seamlessly. 
This guide covers: 
Automating the order fulfilment process
Seamlessly managing inventory across all channels
Increasing shopping and systems integrations
Streamlining logistics and shipping
Building supply chain resilience
Exceeding customer expectations
What to look for in an Order Management System
Conclusion: Scale and streamline your E-commerce business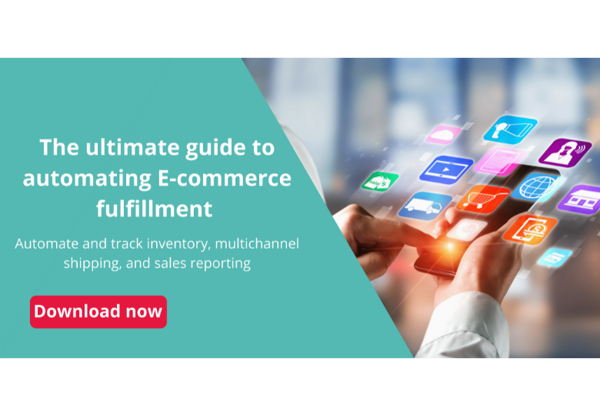 Ready to get started?
Contact a member of the team now to find out more or arrange a no-obligation demo.