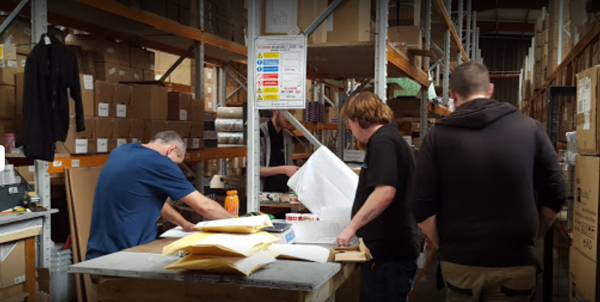 Who are Ogden Fulfilment?
Ogden Fulfilment is a bespoke, full service 3PL partner offering storage, picking, packing and delivery services to their clients. 
Operating for more than 130 years, the team at Ogden pride themselves on supplying or sourcing the perfect packaging solution for each product their clients want to deliver.
The challenge



Ogden Fulfillment has used Mintsoft as their chosen software provider since 2016 and haven't looked back. 
Before implementing Mintsoft, Ogden had 1 warehouse, serving approximately 20 customers and relied on manual processes to fulfill client's orders. The team had to pull data from their customer's sales channels manually using spreadsheets and had no traceability of orders.
To continue operating with their previous processes, the team realised they'd eventually need hundreds of administrators to manually go into their clients' sales channels such as Shopify and Magento - at regular intervals - to check for and pull orders, print them out and create the labels. It was at this point that the need to automate their order management was identified.
"We wouldn't have been able to get where we are now without Mintsoft. There's no way we could have carried on pulling orders manually or making as many labels as we were whilst remaining cost effective to our clients. We rely on things being automated now."

 
The team at Ogden were looking to implement a solution that would ultimately save them time and allow them to scale by increasing productivity within the warehouse. 
Since implementing Mintsoft, Ogden is now operating across 4 warehouses in West Yorkshire, serving 180 customers with varying needs. Thanks to Mintsoft and its automation capabilities they can serve B2C, B2B and wholesale customers across a variety of industries. 
How Mintsoft has helped 
The biggest immediate change the team benefitted from was the ability to create shipping labels automatically. This saved the team a lot of time by removing the need to manually create a shipping label for every parcel they processed.
Another stand out benefit of Mintsoft is the sheer amount of pre-built API integrations available to users. 
"I'm confident that even whenever I onboard a new customer who says they use a platform I have never heard of, that I'll go to the list of integrations available and it will be there.

 

Royal Mail and Etsy are 2 of the hardest channels to connect with, but with my customers it's already done thanks to the pre-built integrations Mintsoft offers."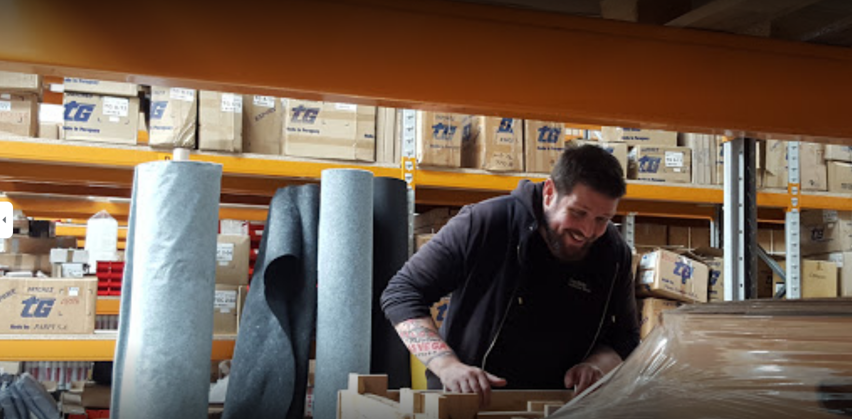 Mintsoft allows Ogden to seamlessly connect with their customer's marketplaces and sales channels now, helping to control individual client's inventory within a centralised platform. As most of Ogden's client's use multiple channels to sell their products, this has helped to reduce the risk of human error and avoid stock-outs. 
A user-friendly interface
The team at Ogden love Mintsoft not just because it's a great system for their own workers, but a straightforward system for their customers to use as well. The user-friendly interface is suited to varying skill levels due to the ease of use. The whitelabel option allows for a personalised company branded portal - allowing  users to reinforce their brand. Logos, colour schemes and URLs are provided, as well as branded email notifications sent from the system to your clients.
The intuitive platform gave Ogden the confidence to successfully onboard their clients on to the new system. Customers particularly like the change to itemised invoices, which provided a clear breakdown of information on items such as picking, charging and storage costs.
"We wouldn't win new business if we didn't have Mintsoft supporting our fulfillment operations. We are grateful that Mintsoft's large portfolio of integrations allows us to quickly onboard new clients by allowing us to connect with their existing systems and channels.''
Sally Pera, Commercial Director at Ogden Fulfilment
Favourite Mintsoft features and solutions:



"As far as the growth of our company goes, everything is because of Mintsoft" - Sally Pera, Commercial Director at Ogden Fulfilment

In-depth reporting capabilities

Reduced admin burden

Easy-to-use interface