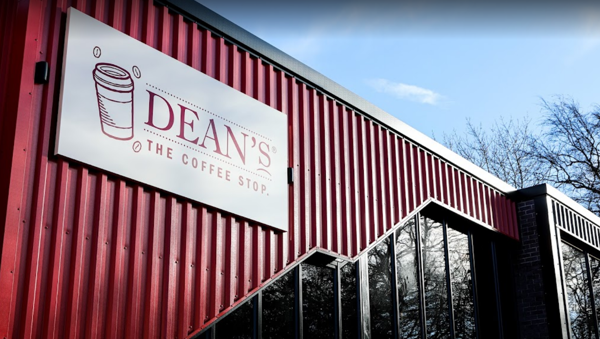 Introduction
Beginning in 1975 as a small, family-run business, Dean's of Huntly is now a premium multi-channel shortbread and biscuit manufacturer exporting to around 30 countries around the world, including India, China, the USA, and many European countries.
To support their mail order strategy and to improve warehouse operations, Dean's were looking to implement a solution to support increased order volumes and multi-channel capabilities.
I can't tell you what a difference Mintsoft has made to our operations. The software has helped us to figure out how to make our fulfilment processes more efficient.

Michael Louw, Key Account Manager at Dean's of Huntly
The challenge 
Prior to implementing the Mintsoft order management system in May 2020, the team at Dean's used a combination of manual processes and outsourcing fulfilment operations to a third-party partner. Not only was it time consuming, but it was expensive; storage, admin fees and pick fees all added up and using a third party to support fulfilment operations also removed control over certain elements of the process. As a result, the team wanted to bring these processes in-house.
Previously, the team also relied on just one courier, which was a laborious, manual process and didn't seem to be as efficient as possible.
As Dean's is a BCR accredited company, they also needed an order management system which had traceability capabilities as this was a BCR requirement. After carrying out market research, Dean's soon realised that Mintsoft was one of the only order management systems to offer both traceability functionality as well as multiple courier integrations.
The solution and results:
We are now able to offer B2C operations due to the success following onboarding Mintsoft, which was never in our strategy before.
Service and sales levels were poor and there was no opportunity for scalability with their previous process, but since implementing Mintsoft, productivity at Dean's has improved exponentially, leading to business growth. They are currently picking and packing a lot more orders than they ever did previously, with the same number of employees and have restructured the warehousing operation for their mail room which is now three times bigger than before.
Due to the rate of business growth, the team also had to launch a new website to support their new e-commerce strategy, which sees them operate as both a B2C and B2B organisation now.
Favourite features and final thoughts
"Having the ability to integrate with multiple couriers has saved us £1000s. Before, we were relying on a manual processes and were limited to using just one courier, but since implementing Mintsoft, we have onboarded an additional courier which has made distributing our orders and products a lot cheaper and more efficient. The Mintsoft platform automatically selects the best courier for the job and we no longer have to log onto multiple courier systems, or manually type out tracking numbers. The Order Rules module has also proved to be very helpful. It really makes a difference during busy periods and peak periods when orders flood in during October, but need to hold them back until December. Previously, this process would have involved a lot of paperwork, where as now we can set orders up to be automatically held and released."

Selection of courier integrations

Order Rules module