With the current e-commerce boom, online sellers are facing additional challenges such as supply chain issues and increased customer demand and expectations. If you sell online, it's likely that you're stacking up unimaginable volumes of sales on your marketplaces.

If this is the case, your next first step could be using an E-commerce order management system – known in the trade as an OMS - to support your fulfilment processes. Find out more about the most common signs you're probably ready to implement an OMS as well as the benefits offered by this type of technology.
What is an order management system?

An OMS supports e-commerce businesses - either online retailers, wholesalers, 3PLs or warehouses - by ensuring the order fulfilment process is as efficient as possible, allowing them to stay ahead of the increasing demands of multi-channel selling.

Think of it like the assistant that you've always wanted; taking control of everything from inventory sync to dropship capabilities and return management. An OMS works towards automating time consuming tasks, allowing you to focus more time on other areas of your business by ensuring orders are accurately fulfilled orders and your online shops are updated at all times, removing the risk of stock outs.
Many order management solutions also come with pre-built API integrations, allowing you to connect with other channels used to power your e-commerce business such as couriers, accounting system, shopping carts and warehousing systems. The main benefit of this is that you're able to control each step of fulfilment from one central platform. Mintsoft currently has 150+ API integrations, and we are always adding more to the collection.
Still, wondering if it's really for you?
If you're currently selling online, there comes a tipping point where orders become cumbersome to manage on multiple platforms. For many, the time spent manually updating stock levels, producing stock labels and hunting for the best courier starts to hinder their ability to sell and fulfil quickly. In a world where speed of fulfilment gives retailers the edge, an Order Management System (OMS) could be exactly what you need to keep up with the market. There are many benefits to implementing an order management system:
Win the 10pm shoppers
1. 10pm is the most popular time for shoppers to place orders, and this is probably a time when you're not at your computer. An Order Management System automates the sales process as soon as click 'Buy now', meaning it will automatically choose the cheapest shipping provider, generate shipping dispatch emails you also help to improve the customer's whole shopping experience – with no extra headaches for you.
Improved accuracy and efficiency
As well as being stressful, manually updating stock on multiple marketplace platforms is vulnerable to human error. Not having instant inventory updates across all marketplaces could increase your chances of overselling a product. An OMS provides a joined-up view of all channels, and acts as the automated link between them all. This means reduced errors, faster updated inventory, quicker order turnaround and better customer interaction.
See all your marketplaces at once
For retailers with multiple marketplaces and multiple couriers, it can become complicated to keep track of what goes where, and who ordered what. By having a dashboard that displays all marketplace and courier channels in one place, you can make sure you never miss anything, meaning you always have full control of your business. 
Quickly spot bestsellers
The brilliant thing about an Order Management System is that it automatically organises all of the statistics and insights that show product popularity, marketplace popularity and more. These insights can prove crucial to business growth, as it lets you see what areas would be worth investing more stock or attention towards. It also lets you see any unusual trends that might arise and act accordingly – something that would prove invaluable during unforeseen wider market conditions and allow you to adapt most appropriately for your business.
Automatically process orders 24/7/365
Having an OMS means you can ensure your marketplaces are 'staffed' – even when you're not there. This means orders that come in after you step away from your computer can still begin to be fulfilled, by updating your inventory, taking payment and creating shipping labels. If you use a fulfilment house, this information can automatically be sent onto them, without you having to be near your computer, resulting in fewer delays and improved speed.
When smaller online retailers are competing in a world that contains a lot of 'big fish', it's essential they make gains wherever possible. An OMS allows your brand to grow a solid reputation, by competing in terms of order fulfilment speed and availability.
What other problems can an Order Management System solve? 
We've compiled the 5 most common signs that indicate it's time to consider implementing an OMS, especially if you are looking to scale your business whilst keeping your customers happy.
1. 'Out of stock' items are causing chaos

If you sell on multiple platforms – perhaps Etsy, eBay, Shopify and Amazon for example, then managing stock and keeping an eye on your inventory can be a very time-consuming process.

Manually readjusting your stock on each channel can also leave you prone to errors but opting to automate this process by investing in a solution such as an order management system allows stock levels to be pushed to all your e-commerce channels at regular intervals, so your stock and inventory is always synced. This will save you valuable time and improve customer experience by giving you better control and visibility of your available stock levels.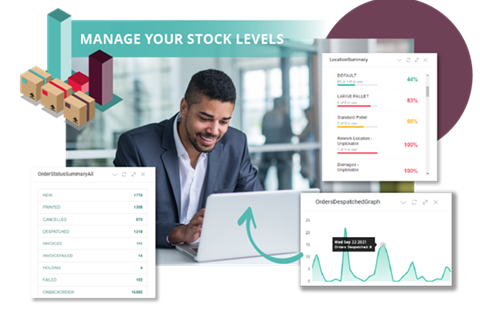 2. Delivery and shipping management has become challenging

Sizes, volumes, locations, dimensions, and speed – there's a lot to consider when it comes to delivery for customers. With the current HGV driver shortages causing chaos when it comes to delivery and shipments, it's no surprise that online retailers are struggling to get orders to consumers in a timely manner. Poor tracking, logistics and long delivery times are key reasons to causing problems relating to revenue loss.
Opting for an OMS that has shipping management capabilities will allow you to improve shipping times and boost staff efficiency by automating shipping processes. Features such as order tracking, smart shipping rules and automated shipping label printing software will allow you to get unavoidable tasks done in a fraction of the time as by doing them manually.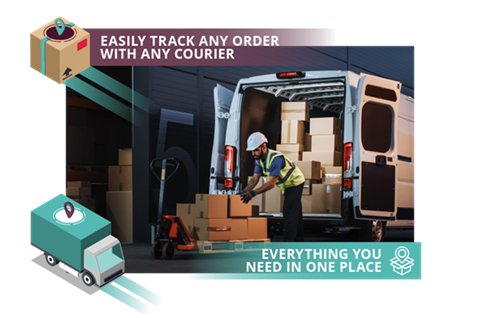 3. Admin tasks are taking over

Bulk orders, printing, and invoicing are all administrative tasks that might be taking you away from the more creative and impactful work you could be doing to grow your business.

Whether you're looking to get more orders out the door, scale up by using more marketplaces or enhance your shipping capabilities, a cloud-based system will allow you to do this by automating many tasks and processes that you rely on. Technology is a great investment in any business because it's able to give you time back to where your focus should be. Saved time and proficiency is crucial in the e-commerce trade.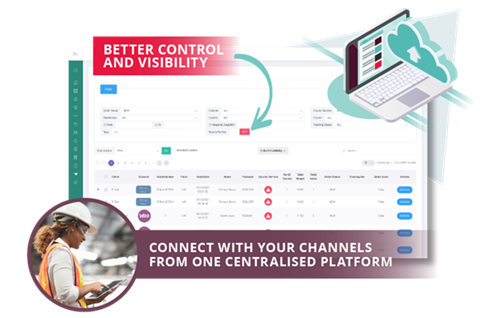 4. You want to sell on more channels

If you are already on Etsy, it's natural to want to expand to another platform with a different customer profile. If you've just had a record month on Amazon – what could eBay also offer? Read this post if you are Winning sales on Amazon, eBay, Or Shopify But Want To Scale Up. Selling on multiple marketplaces is not only great for sales, but also for brand awareness – and it's important to not only be where your customers are, but also where your competitors are.

Marketplaces are on the rise; we've seen popular retail giants NEXT, Joules, Decathlon and Debenhams implement new strategies to thrive during the E-commerce boom, by transitioning into marketplaces which is opening more opportunities and choice for online retailers.

Many online retailers are put off selling on additional sales channels because of the additional admin of having to manage extra sites, but with an OMS you can connect to all your marketplaces and sales channel from one platform. What's more, the need to manually monitor your online stores for orders coming in is removed as you'll be able to see updates as orders are received - all the way through to shipments being despatched in the cloud-based system.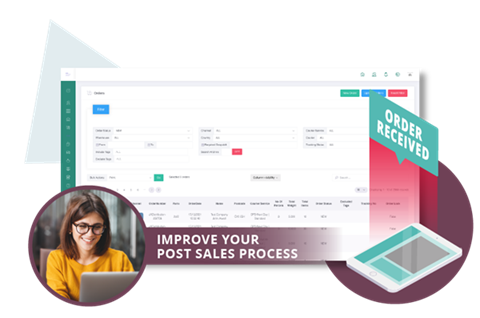 5. You're struggling to fulfil accurate orders

As your business grows, so does the need to ensure processes are running smoothly. Picking, packing and shipping orders is a complex process and often prone to errors if you're doing it manually – or trying to fulfil orders at an impossible pace.

Having automated technology to support your e-commerce business will allow you to gain a true understanding of your inventory, ensure pick and pack areas are built for success, enhance staff productivity and ensure speedy shipments.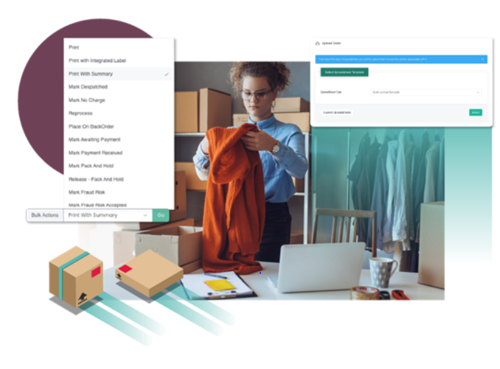 Whether you're an e-commerce business with your own fulfilment warehouse, or rely on a 3PL partner for logistics, you might be wondering what the best ways to fulfil at pace are. The answer to that is technology - many e-commerce are deciding to opt to be tech enabled businesses and those that don't run the risk of being left behind.
For more information, check out Mintsoft's video tour, or book a demo with a member of the team.