Direct courier integration
Mintsoft's integration capabilties with DPD allows you to manage your shipping needs from one dedicated platform.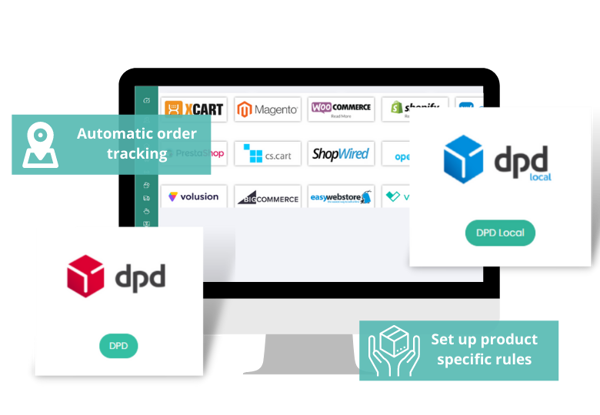 Hassle free shipment solutions 
The Mintsoft platform integrates with DPD, DPD Local, DPD Ireland and DPD NL. 
Manage your shipping needs from one place using your Mintsoft platform.
Create shipments and retrieve labels in real time using the DPD API.
Quickly get back on track by rectifing shipment issues and retrieving a new label.
Trouble-free order tracking
Easily track any order by searching customer name, order number or post code.
Existing Mintsoft customer? Take a look at our DPD Technical Support guide. 
View guide
A customisable platform 



The integration allows multiple connections with clients and warehouses with easy management from one unified platform.
More control over fulfilment
Directly embed DPD labels on to your despatch note or invoice.
Manage everything from one place
Manage shipments, returns and tracking notifications for your E-commerce store from the same platform.
Full flexibility
You can connect your E-commerce store, marketplaces and courier preferences for a seamless journey.
67+
Online shopping platform integrations
400+
3PL and Fulfilment customers
200+
Online retail customers
Why choose Mintsoft? 



Mintsoft's easy to use platform offers flexibility when it comes to managing shipments, making the process hassle free.
Grow your E-commerce business with Mintsoft
Power your E-commerce or fulfilment business with Mintsoft integrating with DPD.
Freedom to do more
Save time by not having to log onto courier systems to create shipments or manually type out tracking numbers.