Introduction to order fulfillment
Providing efficient and reliable order fulfillment is crucial for the success of any business. Whether you are a small online retailer or a large multinational corporation, understanding the intricacies of order fulfillment can make all the difference in ensuring customer satisfaction and maintaining a competitive edge.
Order fulfillment encompasses the entire process of receiving, processing, and delivering customer orders. Each step requires careful coordination and attention to detail to ensure that products are delivered accurately and in a timely manner.
Whether you are just starting out and need to understand the fundamentals of order fulfillment or you are looking to improve your existing operations, this guide will equip you with the knowledge and tools necessary to streamline your order fulfillment process.
This guide will cover:
What is order fulfillment and why is it important?
The order fulfillment process from start to finish
4 order fulfillment challenges
How to streamline your order fulfillment process
How to gain an advantage over competitors with order fulfillment software
Frequently asked questions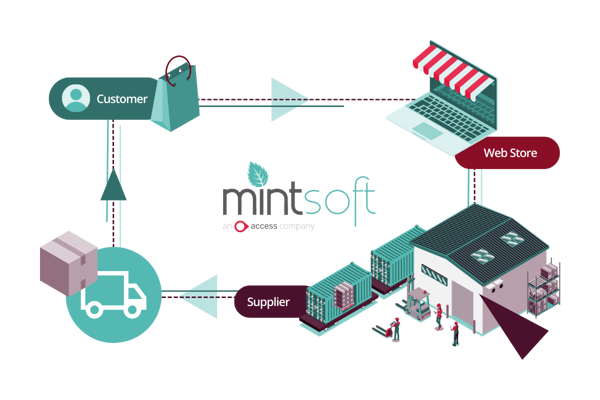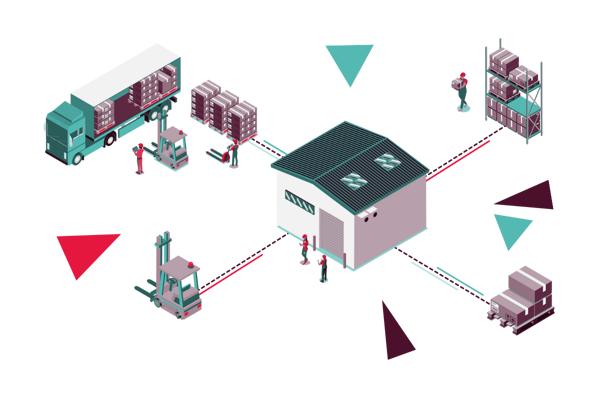 What is order fulfillment and why is it important?
Order fulfillment can be defined as the process of delivering a product to a customer, starting from the first point of sale and covering all the steps that are necessary in order to deliver the product. This includes order processing, picking and packing, and shipping.
For order fulfillment to run smoothly a business needs to juggle a range of tasks to ensure there are no bottlenecks that might slow down an order. It doesn't matter if a business has an efficient pick-and-pack process if its items are constantly out of stock and waiting for a new delivery.
Ultimately, order fulfillment is a complicated and integrated process. If one area fails then it can lead to delays in the delivery of products to customers and lead to negative customer experiences.
The order fulfillment process from start to finish
Receiving orders 
Once a customer places their order through their chosen channel, the customer's order information is sent to the business where it will be processed. 
Inventory management 
After the customer's order information has been received, the items they have ordered can then be checked against the inventory management system to ensure the items are not out of stock. If out of stock then the order may be delayed whilst the businesses orders more of the item. 
Processing orders
The order can then be processed, ensuring the customer's details are correct, payment has been received and any relevant information for picking and packing has been printed out such as the packing slip. 
Picking and Packing 
Once processed, the request will be sent to the warehouse workers who will then pick the items on the order and then pack them ready for shipping. Orders may be consolidated here to ensure efficiency with shipping. 
Shipping 
Once the items have been packed and the correct labels have been applied, they can then be shipped through couriers. Shipping the product can include different stages and different types of transport. Some products will often be shipped to distribution centres first before being sent out for delivery to the customer's door. 
Delivery
The couriers then deliver the items to the customer's address on the shipping label. Some deliveries will require a signature from the customer, or the delivery company will take a picture of the item at the customer's address as proof of delivery. Once the items are delivered the order will be considered complete. 
Returns 
If there is an issue with the item or the customer is unhappy, then the item might be returned to the business. There are a number of reasons why customers might not be completely satisfied with their items, damaged items or even the item not meeting their expectations. Businesses will need to process these returns and provide a refund to ensure great customer service and avoid negative reviews. 
4 order fulfillment challenges
1. Human error 
It can be easy to make a mistake when manually processing orders, and even small errors such as less stock on the shelves than what has been reported can cause large delays. When human error is paired with slow manual processing, it's likely to result in a clunky, inefficient fulfillment process. 
2. Supply chain issues 
Even if you order your stock on time, the supplier might have delays on their side and cause inventory to be delivered later than expected. This can be an issue if demand is high and the remaining inventory is running out quickly. 
It's a fine balance of having enough stock to last waiting for the delivery but also not keeping too much stock stored taking up precious shelf space. This can become even more difficult if your inventory is perishable and has to be used or sold by a certain date. 
3. Shipping, costs and logistics
Shipping costs are constantly changing making it difficult to calculate the overall cost of your product. Fuel surcharges can change week by week and even the cost of stock can have variability based on demand. A number of times there have been shortages in sectors and the cost of the stock or ingredients skyrocketed, putting the costs for businesses through the roof. 
4. Seasonality and inconsistencies
When it comes to seasonality, there are certain times of the year that products fly off the shelves or vice versa. You can try and anticipate demand as much as possible, however seasonal trends aren't an exact science, and inconsistencies can lead to miscalculated stock or staffing shortages. 
How to streamline your order fulfillment process
Make data-driven decisions - Gather as much data as possible and use this to drive all important decisions across the business. From seasonality and demand to pick and pack optimisation, data can be used to streamline all aspects of the fulfilment process. 
Utilise automation - Automation can be used to streamline and speed up many manual processes, helping to free up more people in the business for other tasks. It can also help reduce the amount of human error during data entry and other areas. 
Manage fulfillment from a centralised platform - Using a centralised platform can help ensure you have full visibility over the entire order fulfillment process. This will likely require order management and fulfillment software which has the functionality to integrate with marketplaces, couriers and accounting systems. This way, you can easily keep track of products from order to delivery and quickly identify pain points.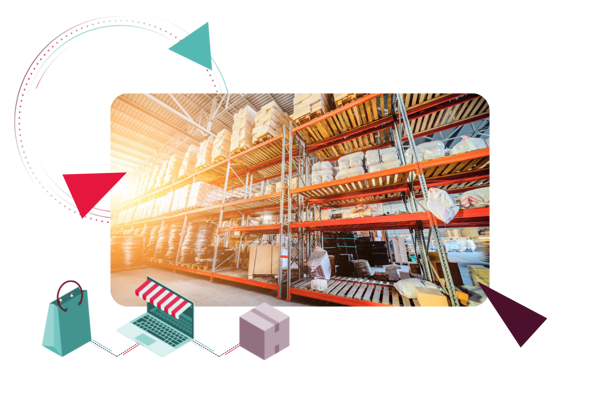 How to gain an advantage over competitors with order fulfillment software
With order fulfillment software, scaling businesses can increase their productivity and efficiency, as well as streamline operations to achieve consistent growth.
Keeping customers happy
Order fulfillment software can alleviate the frustration of waiting for a package by minimising delays and providing automatic updates to customers on the status of their order, eliminating the need for them to stare out the window wondering where their order is.
This software can also reduce the frequency of items that are out of stock by notifying the business of any low-stock level items. You can then re-order more just in time to meet current demands and trends, especially with seasonal products. In turn, this reduces the number of delays on orders waiting for items to be delivered to the warehouse. 
Maintain a strong reputation
By keeping on top of orders and reducing delays in orders, businesses can build a strong reputation with their customers. Avoiding negative reviews and continuing to gain positive ones will reaffirm potential customers' trust in the brand and increase its sales. 
Word of mouth is highly relevant in the online world, with reviews on Google and TrustPilot more visible than ever, it's important to maintain a good reputation and offer exceptional customer service. 
Improve efficiency
Order fulfillment software can help save time and reduce costs. Automating tasks reduces the amount of manual labour required and therefore can reduce the cost. Stock orders can automatically be placed when inventory is running low. 
Guarantee quick delivery
Offering quicker estimated delivery times and increased order accuracy means you can gain a competitive advantage over those who cannot guarantee next-day, or even same-day, delivery. 
To streamline your order fulfillment process and unlock efficiencies, learn more about our order management software or book a 1-1 demo today.
Frequently asked questions
Order fulfillment works through automating processes in the order fulfillment process. Which includes recovering orders, picking and packing, delivery and even returns. The software has integrations which can link with shopping platforms and couriers to provide more information to the customer and make the process more efficient.
A fulfillment status is used to describe the current status of an order. It will display what stage the order is currently at in the fulfillment process such as out for delivery or being processed.
A fulfillment centre is where the orders are processed, packed and shipped. This is where the inventory is held and the orders are picked.
This is a type of fulfillment status, meaning that the order has been received by the company but is waiting to be processed before it is picked and shipped.