What is ecommerce software?
Ecommerce fulfilment software is software that helps retailers and online businesses to sell goods and services online. It provides a platform where they can design their own website, process orders, manage inventory and payments, and make use of social media. It helps run businesses across multiple channels.
It's a global phenomenon that has been gaining momentum in recent years. The E-commerce industry is expected to grow at a rate of 8.7% annually and reach $4.5 trillion by 2020 according to Forbes. Software is at the heart of the E-commerce revolution and so software tools exist for all parts of the process so E-commerce management software might pertain to any number of functions however primarily when people speak of Ecom software it is usually regarding fulfilment and so it is here that we shall focus our attention.
One thing all Ecom software has in common is the desire to increase speed and efficiency, automate repetitive tasks, increase accuracy and confidence, and integrate into your existing tech stack. There is usually overlap between what different software can offer a business and no one product does it all so integrations are usually a key feature.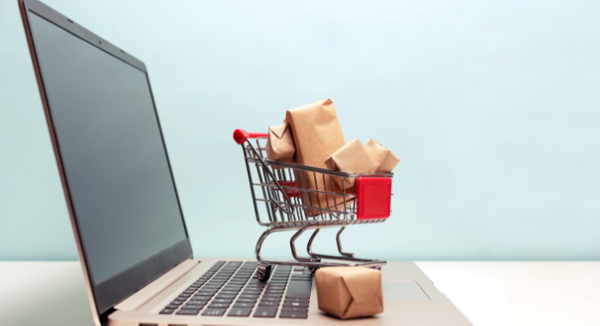 Types of ecommerce platforms
At the uppermost level there are three main types of E-commerce platforms although this is not usually the main consideration when appraising offers:

Open-source platforms
Created and maintained by a community where the software is released at no charge, but with no guarantee of support or development. Linux is the most famous example of open-source software but some customers may actually prefer to pay for one of the below types of software in return for peace mind and security.
Proprietary platforms
These refer to some code that a company has made and does not release to the general public, also known as closed source software, and has been the historical norm. Quite often large companies will make this for themselves to career to their specific needs however there are large costs involved.
Hosted platforms
This just means that the code runs in the cloud and members just pay to access it - no downloading, installing, configuring, or updating. When compared to the above types it generally refers to more consumer-level users who like the flexibility and outsourcing of technical capability to a provider that is as easy to use as visiting a website. Mintsoft is a hosted platform and is confidently the best choice for most SME's and also often large companies.
How expensive is ecommerce software?
The cost of E-commerce software depends on the number of features that are included. Some companies offer more features for a higher price while other companies offer fewer features for lower prices. Which type of company you should go with depends on what you need your E-commerce software to do.
There are many types of E-commerce software available to purchase right now, which makes it difficult to find the best one for your needs. There are some things that you can consider when evaluating different types of E-commerce software including the cost, the support offered by the company, and what differentiates this product from other ones in its class.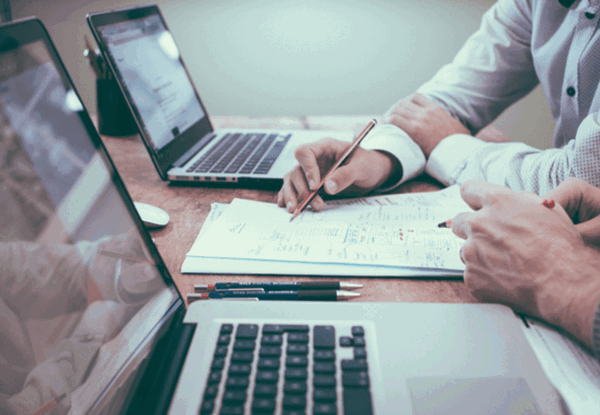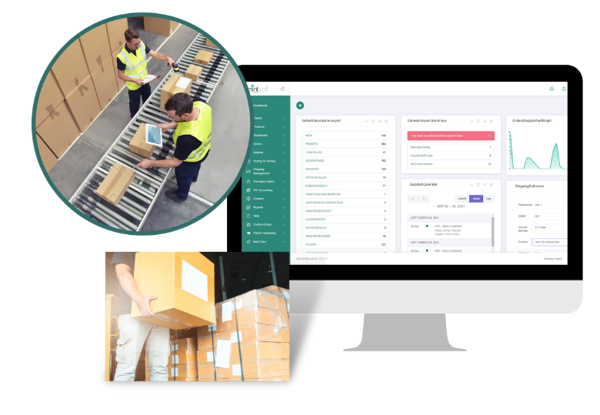 What are the benefits of ecommerce software?
Ecommerce software is a set of integrated modules that are specifically designed to cater to the needs of an E-commerce business. It offers an array of benefits that are unique to the E-commerce industry. The benefits include things like inventory management, customer management, website functionality, sales, fulfilment, and more.
Some also include features that are not strictly necessary for these purposes but can improve the experience of using the software. These include reporting tools, customer checkout process optimization tools, and full integration with third-party apps.
What are the negatives to ecommerce software?
It may not be the best choice for a small business that is just starting out as there will be time and money outgoings required at the start, and the benefits of automation really can only start to shine at scale.
Developing an eCommerce website requires a lot of work and many skills. There are so many things to consider, such as building the site, dealing with customers, tax and finance as well as marketing and staff management. Each area of business can get complicated and it can be overwhelming - especially for people who aren't tech-savvy.
This is where eCommerce fulfilment software comes in handy. It allows merchants to manage orders, products, suppliers, and inventory from one single dashboard. This helps them create an online shopping experience that is both convenient and user-friendly for their customers as well as understandable and manageable for them.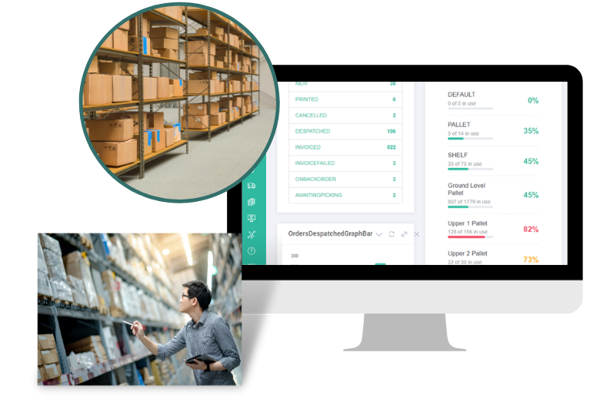 What are the key factors to consider when choosing ecommerce software?
Here are the key buying factors to think about before choosing the best eCommerce Software for your business needs.
What is your current business size?
For a small or medium-sized business, you may want to find an easier-to-use software with limited features. For a large enterprise, you may need more advanced and complicated software with advanced functionality and scalability
What Budget Do You Have?
How much money can you spend on eCommerce Software? The more money you have, the better options you will have available to you. On a smaller budget, you may have to make do without some features that would be nice to have.
Which industry do you operate in?
Some industry verticals may not need expensive software because they don't require as much customization or they may need specific functionality such as overseas order management and translation. Some platforms are better suited for retail stores while others are better suited for manufacturers. Check for any case studies of businesses similar to yours using a given platform - that can be a great indication if the software would also work for you. You can read about Mintsoft's case studies on this site - but we have more clients than case studies so get in touch with us if you don't see your industry represented.
Other questions to ask yourself include:
What kind of E-commerce store do you want to build?
How many products do you plan to sell?
Is your business mainly online or offline?
Do you have a tech-savvy team or not?
What kind of features and integrations do you need on your E-commerce website?
Mintsoft can be an excellent choice for many as it's easy to use and comes with support so you can be sure you can get up to speed with it quickly and not have any unnecessary downtime.
Ecommerce software recommendations
When people think of E-commerce software they usually think first of the programs that allow you to list your wares on a website. From there you need to offer a checkout that will be linked to a payment processor. Next, we can tie this transaction up to accountancy software and send the order to the warehouse with inventory management software which will update the stock levels and make any automations as directed (such as re-ordering supplies at certain stock levels)
The first recommendation to get started on this journey is BigCommerce. This platform has a great user interface, good customer service, and solid security features. The other platform is Shopify which specializes in mobile-ready websites for an affordable price. Both are well catered to in Mintsoft so you can have confidence that our E-commerce software will work with their E-commerce software!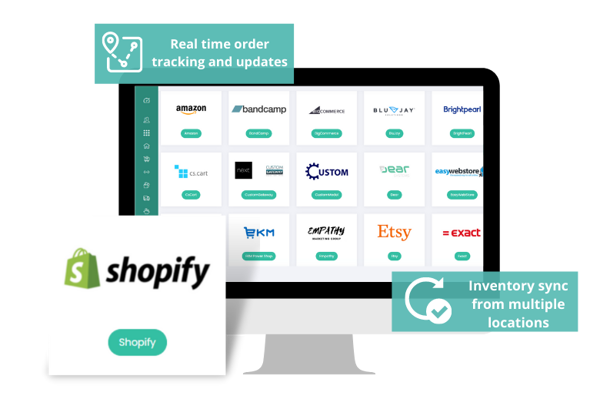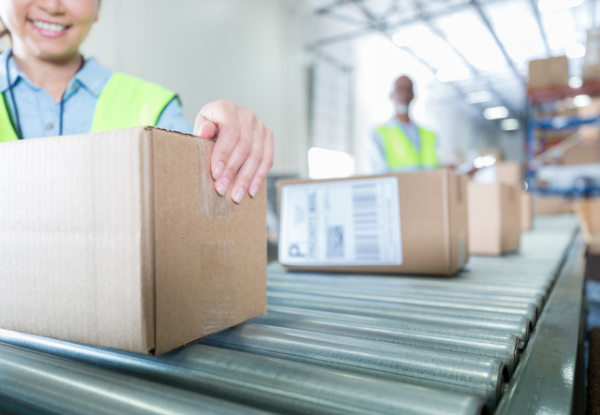 Ecommerce software for small businesses
Ecommerce is not just about selling products online anymore. With the rise of social media, E-commerce platforms have evolved to offer many more features beyond just online sales. Ecommerce platforms are now being utilized as marketing tools, customer acquisition channels, support centers, and revenue generation sources for small businesses.
Ecommerce software offers a lot of benefits for small businesses. It can help them to compete with larger companies by providing customization and personalization that are hard to achieve otherwise. Many of these applications are specifically designed for the beginner to provide functionality such as:
Managing inventory
Order transit tracking
Customer data management
Discount codes and coupons
Referral systems
Payment processing
Chat and communications
CRM and email marketing
Why choose cloud-based ecommerce software?
Cloud-based software (also known as hosted E-commerce software) provides a range of benefits over traditional software which the user (client) downloads and installs. Benefits include:
No need to setup or update in the future
Security is taken care of
Any problems or conflicts are resolved by the host IT department
Access from any machine with an Internet connection
Easily scale according to need 
By starting small in a supportive environment that allows you to grow when you're ready, you can maximise your investment and not be overwhelmed with features you do not yet require.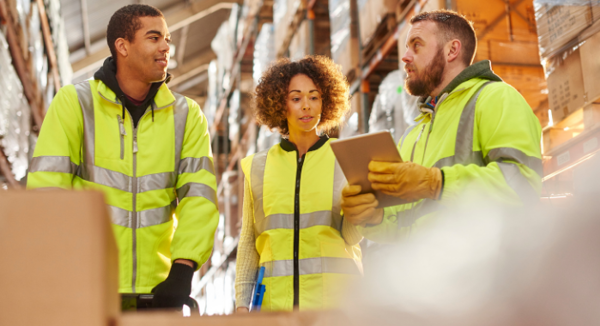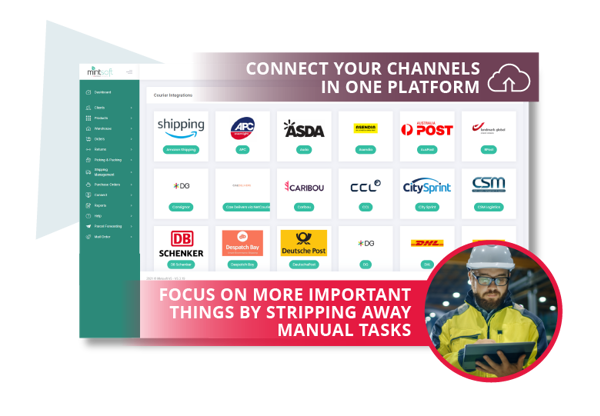 Summary
E-commerce management software is a broad term encompassing many aspects of modern, digital selling. It touches almost every aspect of the online sales cycle, for almost all businesses in most industries. Mintsoft focuses around the inventory management aspect, with multiple integrations for the other, adjacent parts of the digital sales cycle. As such, if you are a retailer who sends out orders to consumer customers or a warehouse or 3PL that sends orders to clients, there is a good chance Mintsoft is a great place to base your E-commerce software stack because you can grow, expand and integrate from there as you see fit.
At this stage it's natural to be unsure how exactly all the pieces will fit together for your business which is why we thoroughly recommend you see a personalised demonstration - tailored to your business - so you can fully recognise all the benefits, time savings, cost reductions, and simplifications E-commerce automation software can provide you. Get in touch today!
Demo