The Access Group Support Portal and
Knowledgebase
Mintsoft is part of The Access Group and as such can rely on the wealth of experience offered by its over 4000 staff. Visit the support portal below for support with Mintsoft and to browse the knowledgebase.
https://access-support.force.com/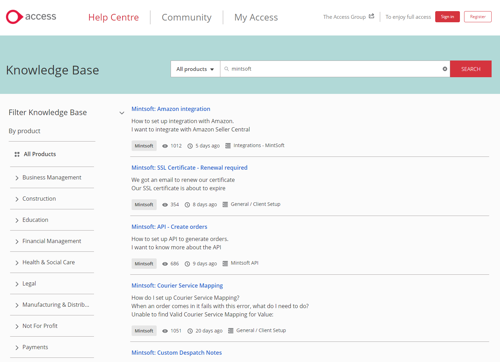 Customer Success
As Mintsoft is an Access Group product, you have the opportunity to receive ongoing support through a choice of dedicated Customer Success Plans. 
We want your business to thrive just as much as you do – which is why we are dedicated to setting you up for success, even after you've onboarded with Access products. We're here to support you at every stage of your journey.