Marketplace integration
Mintsoft and NOTHS' integration means online retailers can manage orders from one place. Simple and easy.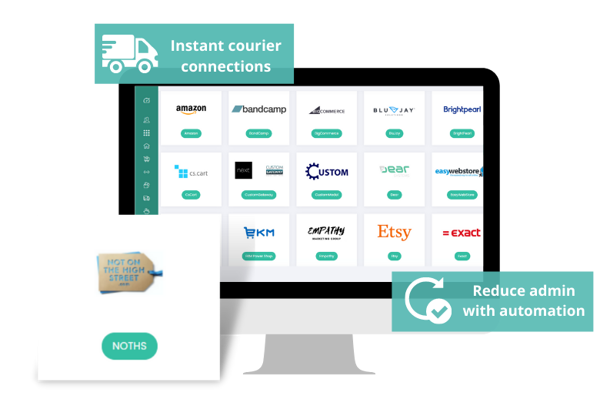 Marketplace management made easy
Existing customer? Take a look at our technical guides supporting the integrations between Mintsoft and your systems.
Let Mintsoft do the work for you 
Automate time consuming tasks such as order management, inventory and shipping all through the Mintsoft platform.
Keep on top of orders
Import and fulfil your NOTHS orders into your Mintsoft dashboard.
Reduce time spent on admin
Import despatch notes directly from NOTHS to print with the order.
Avoid overselling products
Keep on top of inventory management with the option to automatically accept orders (subject to stock being available).
67+
Online shopping platform integrations
400+
3PL and Fulfilment customers
200+
Online retail customers
Why choose Mintsoft? 
Deliver great customer experiences by fulfilling your orders and keeping all your online shops updated at all times.
Enhanced customer experiences
Enhance timeliness, accuracy and service levels by automating customer interactions.
Save time
Mintsoft simplifies the management of your marketplace connections, accelerating growth with a single digital platform.