Founded over 20 years ago, The Storage Place started out as a heavy industrial storage warehouse, before identifying a gap in the market for a reliable, cost effective order fulfillment service provider.
For the last 12 years, the award-winning fulfillment business has dedicated itself to specialising in large scale eCommerce order fulfillment services across a wide range of B2B and B2C clients.
Serving 50+ clients and managing 30,000 SKUs across 3 sites (amounting to 400,000 sq ft of warehouse space), the team needed to implement a technology solution which allowed them to pick, pack and ship orders more efficiently to support business growth.
In terms of growth, Mintsoft has helped us immeasurably. Before implementing the cloud-based software, we managed fulfillment processes manually, and it was getting to the point of being unmanageable. 

Claire Lisle, Head of Information Technology Services at The Storage Place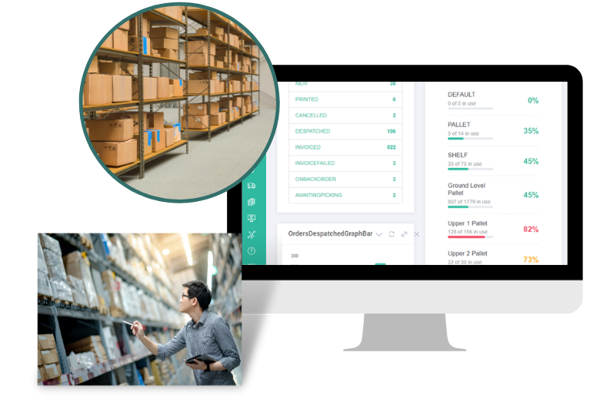 Mintsoft successfully transformed many time consuming processes



Prior to implementing Mintsoft 6 years ago, The Storage Place relied on a WMS system which didn't offer functionalities to automate many of the time consuming processes involved in the fulfillment process. As a result, the team were having to carry out time consuming tasks such as importing orders via FTP (file transfer protocol) files and manually print labels through the courier's websites.
Time consuming tasks like this are now automated as a result of implementing Mintsoft, and the team can now bulk upload orders using a CSV file and automate the printing of a bulk batch of courier labels - amongst others.
We have much more control over not only the system, but all of our fulfillment processes now. Clients are also able to log into their own personalised portal and check orders and stock levels in real time - this isn't something we had before, but a feature that they love.

 

Having access to these unique features and benefits helps us to stand out from our competitors and win new business based on the fact we are a tech-enabled fulfilment partner. 
Why did you choose Mintsoft over other OMS solutions?
There were quite a few factors which contributed to the The Storage Place team opting for Mintsoft over other Order Management Systems.
One of the main factors for choosing Mintsoft over other order management software solutions was its user-friendly system. We trialed other order management systems, but they weren't anywhere near as intuitive as Mintsoft.

 

It's really easy to understand and get used to, and is so much better at allowing users to navigate through the different modules and areas of the system.

 
Mintsoft has also contributed to increasing customer satisfaction - their clients are also happy with the system and are very impressed with the software and platform.
Each client can log into their own personalised, easy-to-use platform to keep an eye on orders received, orders despatched and status of all orders. The customisable set-up allows clients to add and arrange the relevant modules they want to see.
Favourite features of Mintsoft

Bespoke reporting
 
Run your own customised reports, to call out the data that you need, rather than search through a bank of unhelpful data and information.


Batch scheduling
 
Automatically print batches of up to 200 courier labels at a time using the batch feature, with the option to use the various filters to find the orders required if needed.


Inventory splitting
 
Split inventory between different warehouse allocations, to minimise losses, drive down shipping costs and deliver orders faster by keeping stock closer to your customer.

Get the latest industry insights